Today we tried to get back onto our schedule which is easier said than done. Zoe and I went to the car wash in Fulshear after lunch. She loved walking around outside and sat on a little child sized bench. Then we went to get a snack at Zoe's Kitchen for our play date at La Centerra. We met with a few mom's and their babies in the courtyard of La Centerra. Zoe must have been exhausted because she fell asleep as soon as I put her in the car. It was hot outside so there was no chance of sitting in the car with the windows down. Unfortunately, for both of us, Zoe didn't go back to sleep in her crib. So she walked around and played while I made homemade enchiladas for dinner. Nick's telescope was delivered today so he spent a bit of time opening all of the boxes making sure everything was there. I put Zoe down to sleep a little early and now we are catching up on shows we missed last night!
I know what you're thinking- wedges from Naturalizer?! But they are soooo comfortable and very cute. I did recently buy these and couldn't find them on the website but found a similar pair (that I may need to buy myself).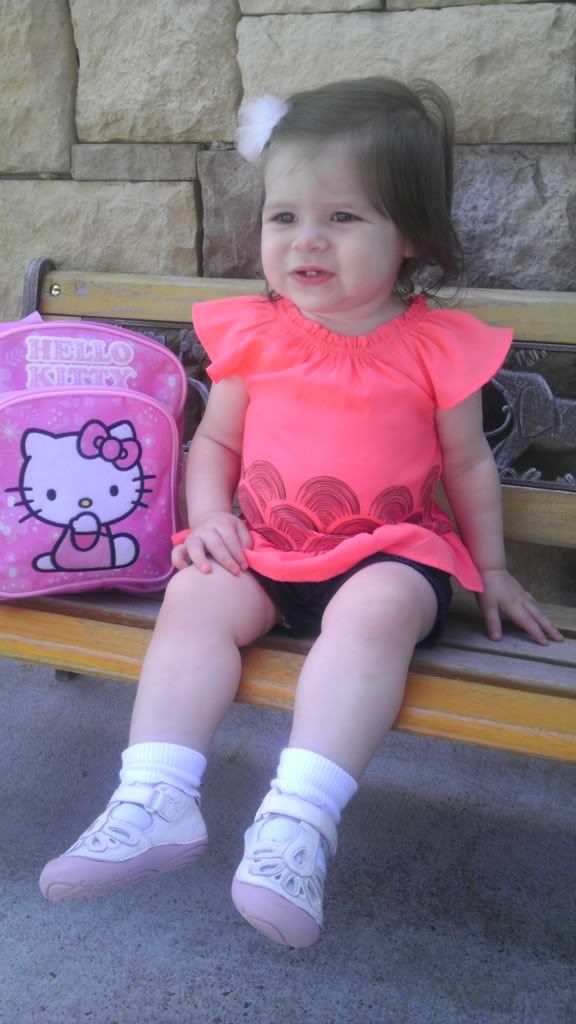 Zoe on her little bench.
Zoe walking around La Centerra.