Today we took a trip to Famous Footwear and Kohl's for Nick. He had some gift certificates from his birthday he wanted to use. He pretty much only buys his clothes with gift cards! He ended up getting a new pair of shoes and two pairs of jeans. Zoe made lots of friends at Kohl's. All of the employees were talking to her while Nick was in the dressing room. After that we stopped by Subway to get lunch. Then we came home so Zoe could take her afternoon nap. I made spaghetti, rotini, meatballs, marinara sauce, garlic bread, salad, and chocolate chip cookies for dinner. That's sounds like a lot but to be honest I used jar sauce and frozen garlic bread. :)
Zoe offering a piece of cereal to Pixie.
Zoe and her cereal cup.
Two Lambys are better than one!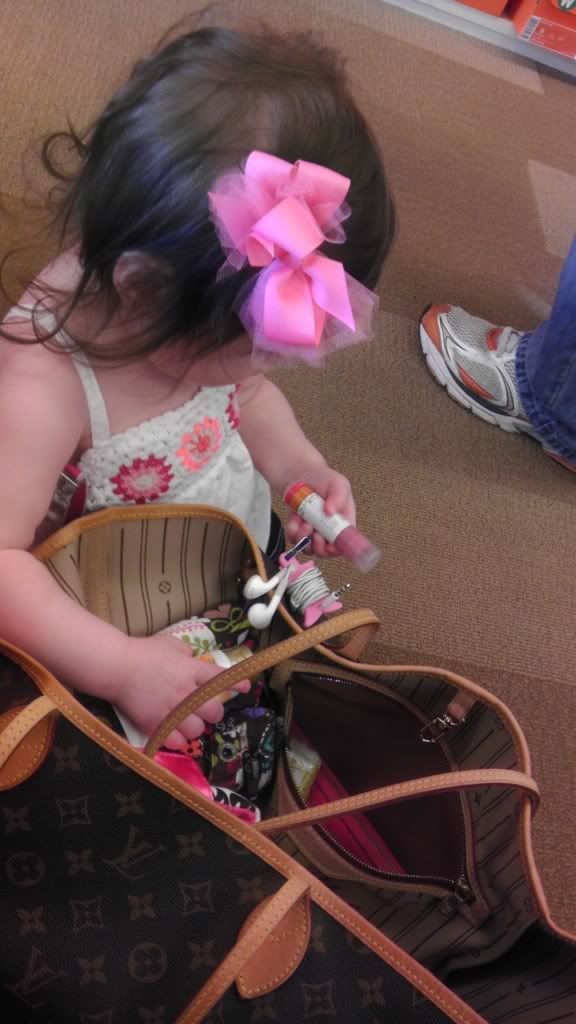 She always manages to find my bag!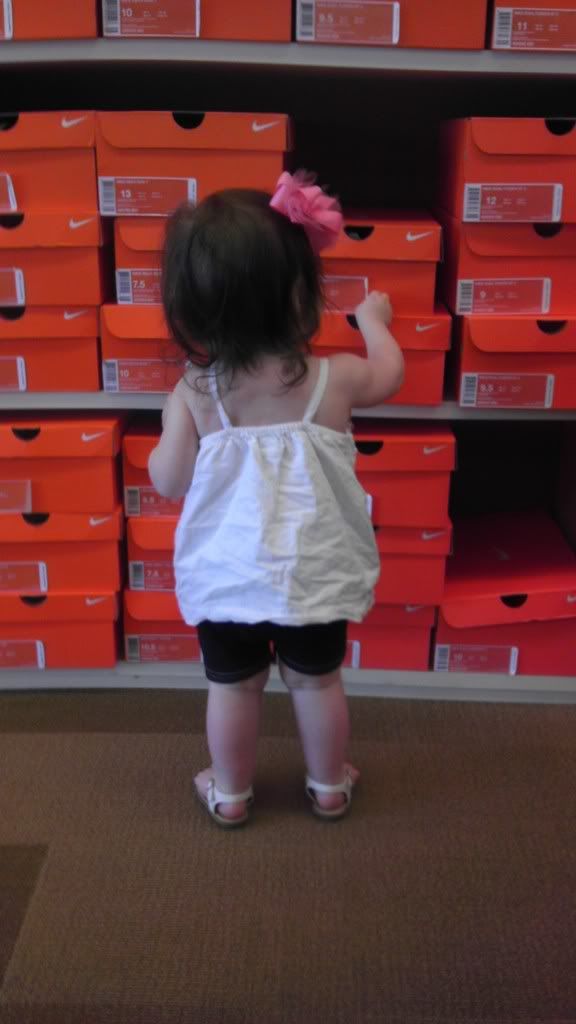 Zoe helping her dada pick out shoes.
Today I was inspired by Fiesta. I was not able to return to my hometown to participate in any festivities but I was there in spirit! Like I have said before, I love a good wedge. These are perfect for spring and summertime. My necklace is actually from the restaurant where I had my lingerie shower (I can't remember the name though). I did find some similar necklaces from
Sparkle Plenty
on Etsy. The shop is located in San Antonio so they may be the same as mine. Go Spurs Go!