Hello everyone! Yesterday was my husband's birthday so we were busy celebrating all day. There were a few errands thrown in there too.
We started by having lunch at Rudy's with some family. Sorry I do not have any pictures of this. I was busy tearing up chicken into tiny pieces for Zoe. After lunch we went to my in-laws house to open presents and have cake pops. They were not very pretty but they tasted good! Since we were close to Babies-R-Us we decided to swing by to get some baby- proofing supplies. My husband then decided that he HAD to do a bit of yard work so he spent some time outside.
Here is Zoe supervising her daddy while he does yard work.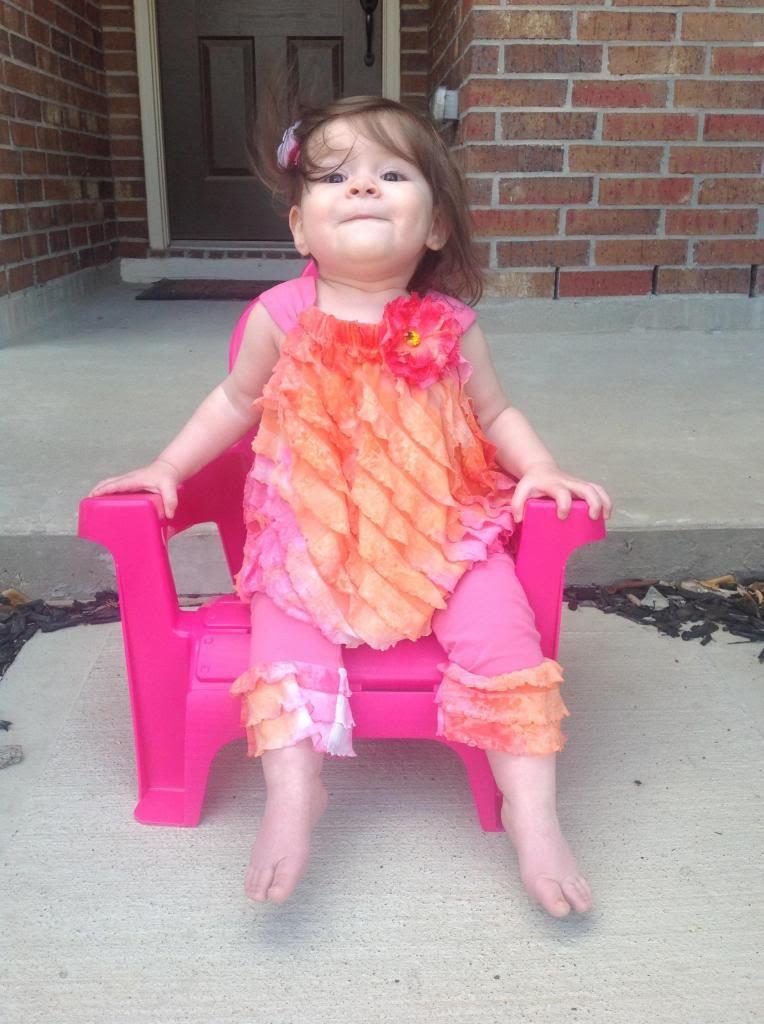 She's so silly!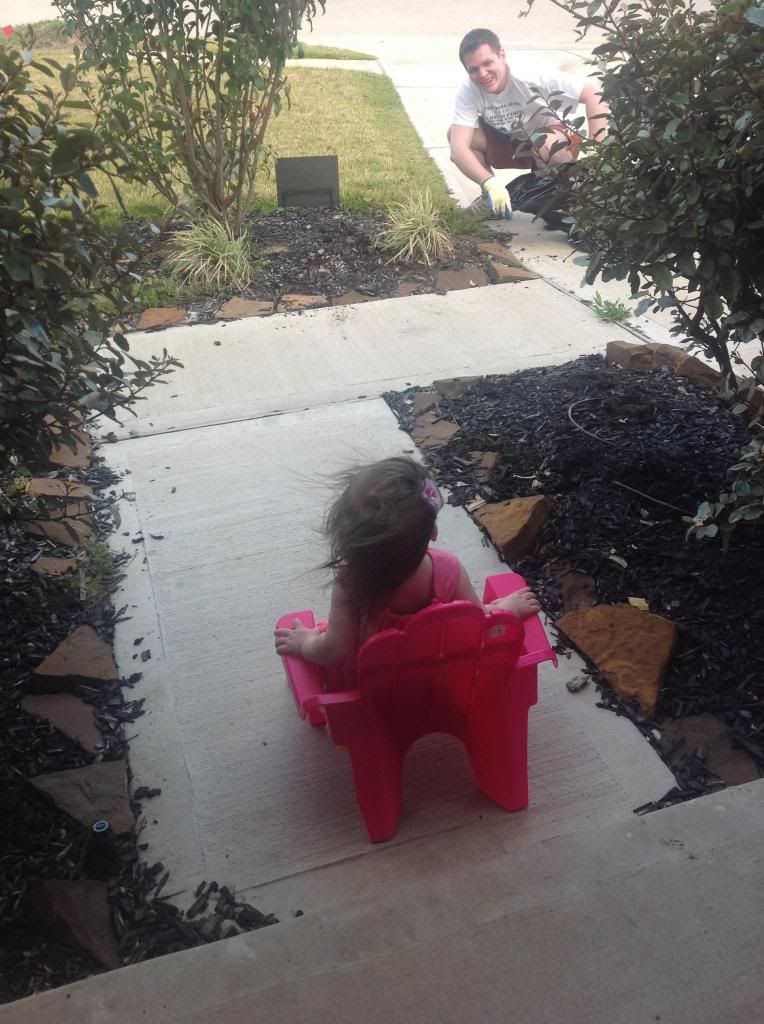 "Hi Dada!"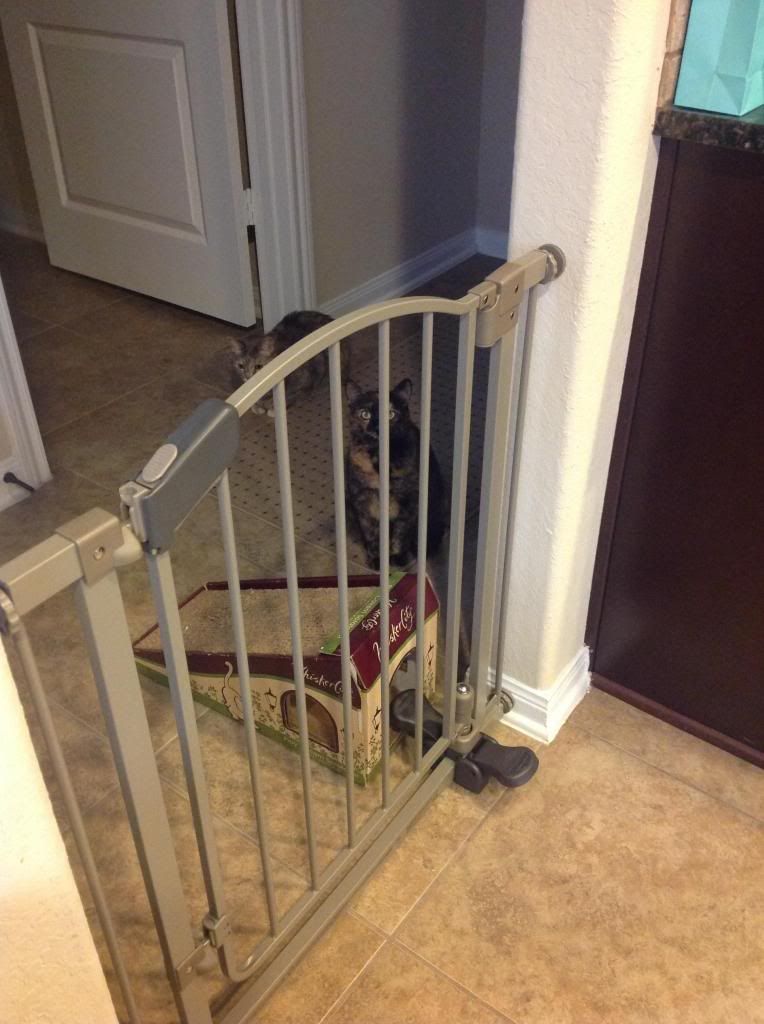 After the yard work my husband set up the baby gate we got. The cats are not fans of the gate.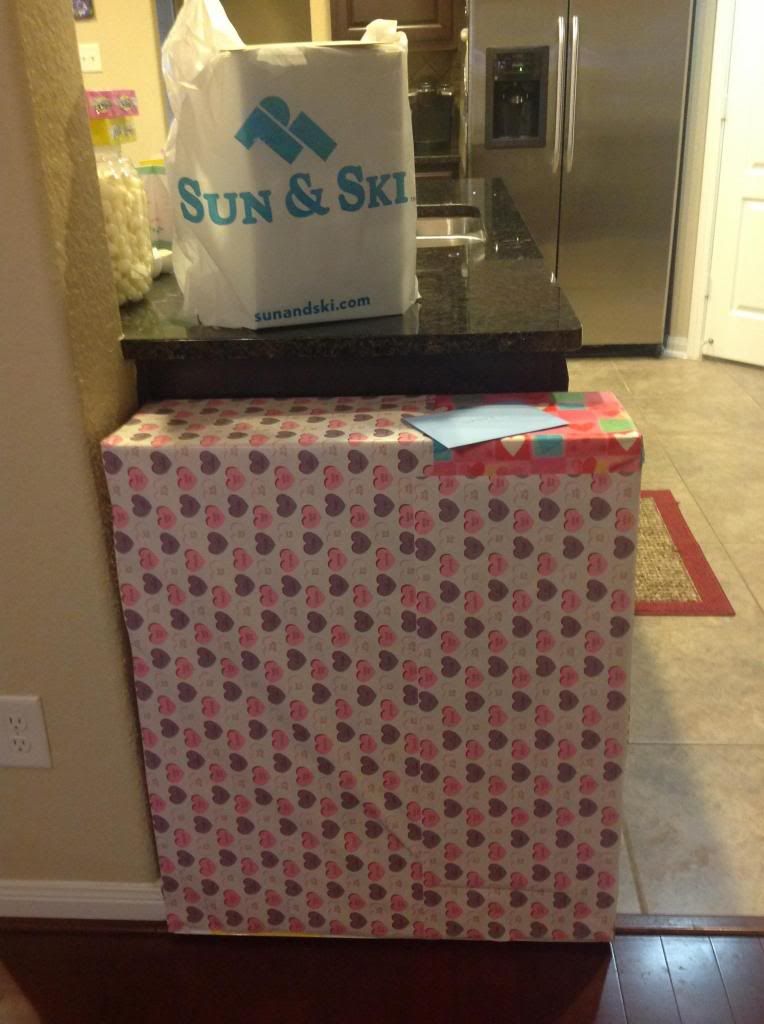 The birthday boy's gifts waiting for him while he does work around the house.
Zoe finally decided she couldn't wait for Dada to open his presents. He came over and helped her finish ripping the wrapping paper off. Yes, that is leftover Valentine's Day paper. Just trying to use up what I had! Zoe gave him a bicycle trailer and I gave him a helmet for Zoe to wear in the trailer. :) Of course, he immediately put it together. I will share a picture when we actually use it!