Zoe and I stayed home this morning because it rained like CRAZY. There was flooding, lightning striking houses, and it was pitch black. Luckily I was too busy with Zoe to even notice. We had fun at home though. She was great, as usual, so I got more cleaning and laundry done today. Nick got home from work early so we all played until my mom got here. She brought me my favorite tamales and now I won't have to cook much this weekend! After that we all went out to have Mexican food.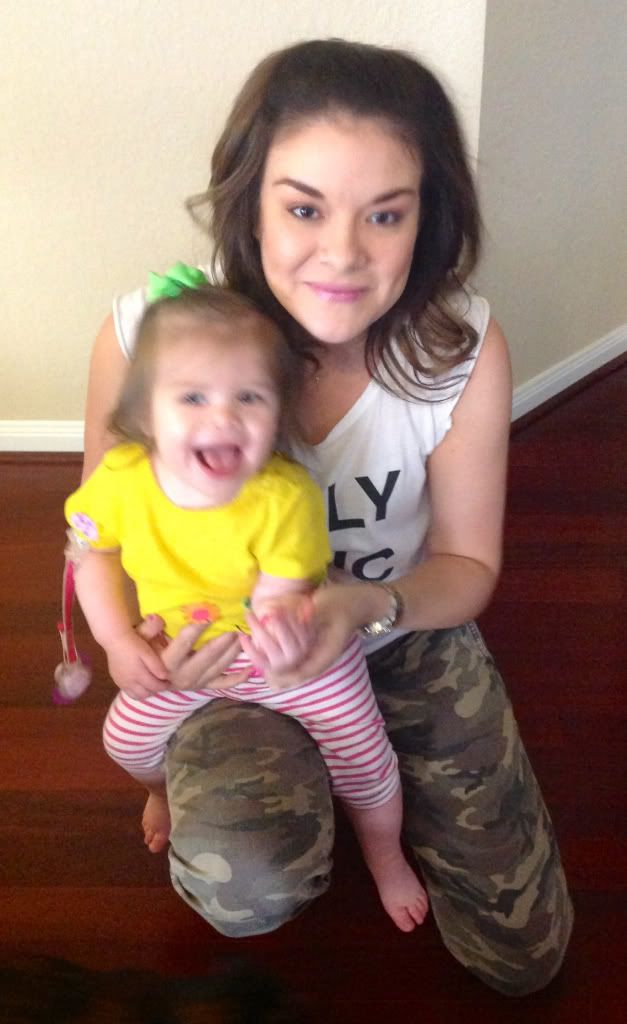 It's hard to get a good picture of both of us now that Zoe just wants to walk around.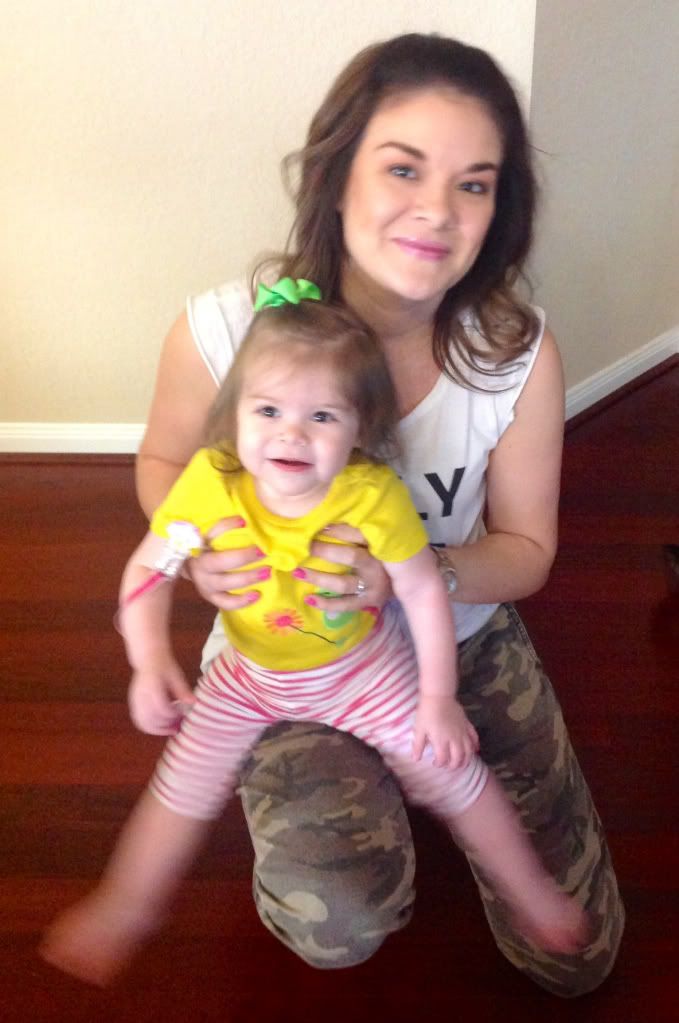 And she looks like she's about to take off here.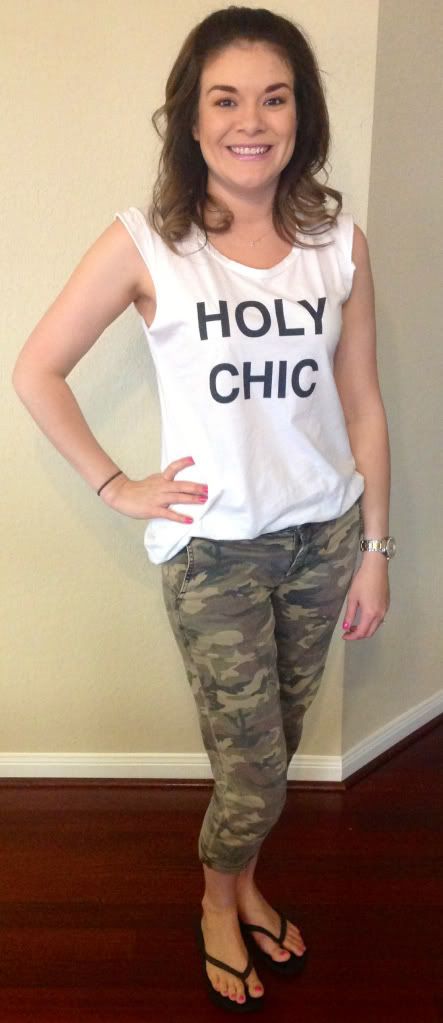 Here I am in yet another army pants/flip flops combo. They are just so comfortable! Obviously I dressed them down today but I have more ideas for dressing them up. And I love this tee. The saying cracks me up! When I saw it it totally reminded me of the "ship my pants" commercial, which I happen to think is hilarious. I also went with the beachy waves again and per recommendation of a Facebook friend I pinned my bangs back.