Well Zoe threw me for a loop and woke up early this morning! Which meant early breakfast, nap, lunch, etc. Her first nap was also very short so I didn't get a whole lot done during that time. After we had lunch and played we both took a nap. I normally don't take one but that is one of the perks of being a stay at home mom and I was exhausted from waking up so early. After my nap (while Zoe went on 2 1/2 hours) I cleaned a bit. Uncle Erik is in town so we went to dinner with him and the in-laws and then came back for a drink at our house.
"Who me? I would never touch your stuff mom!"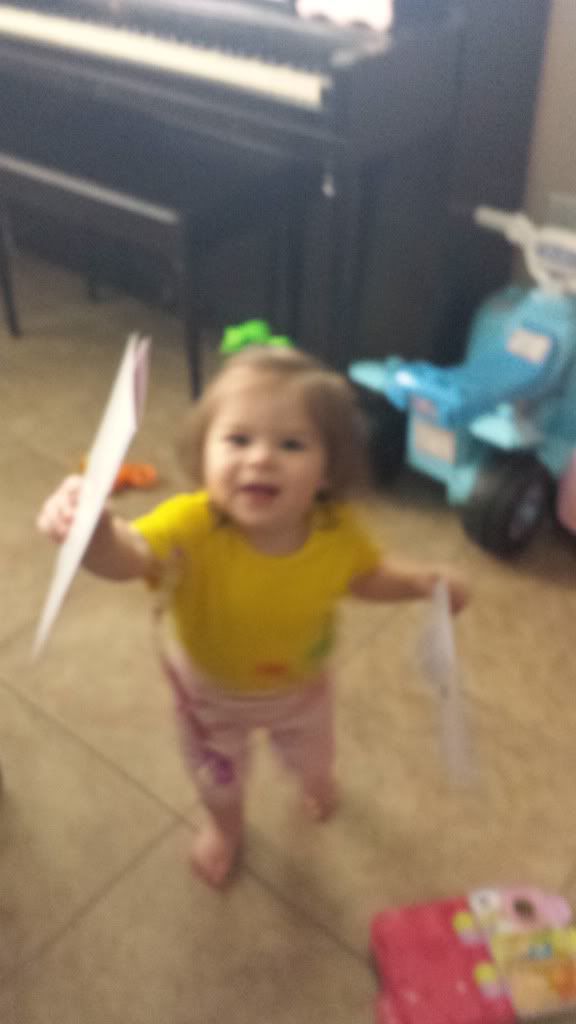 "Ok I will give you back your stuff."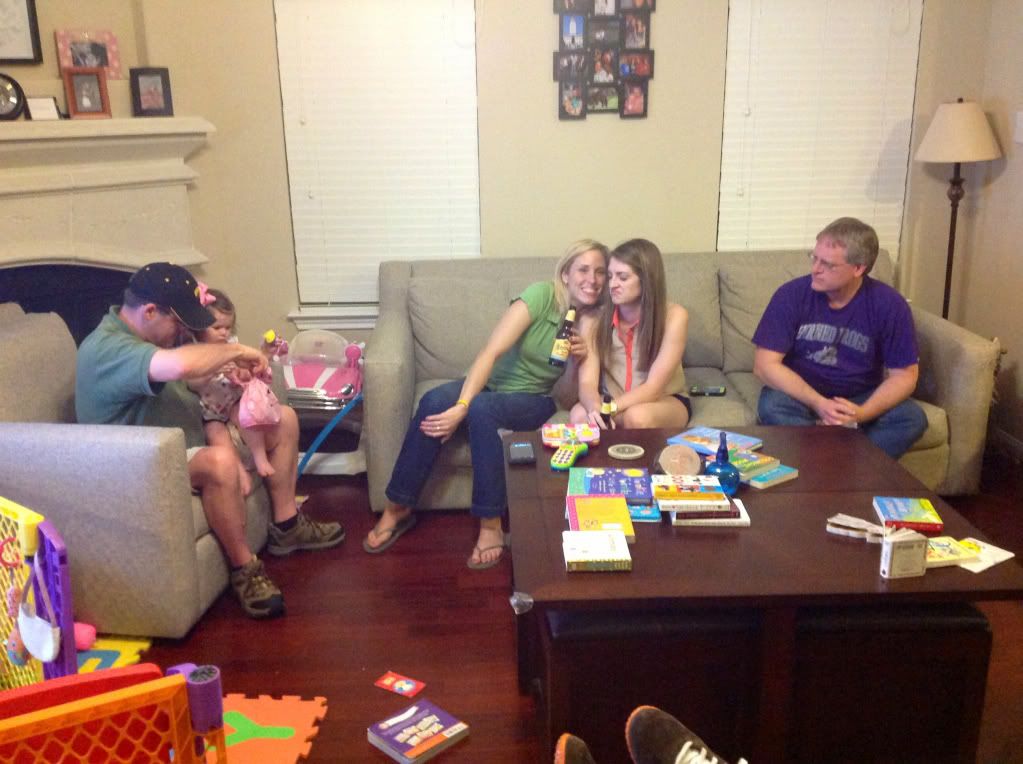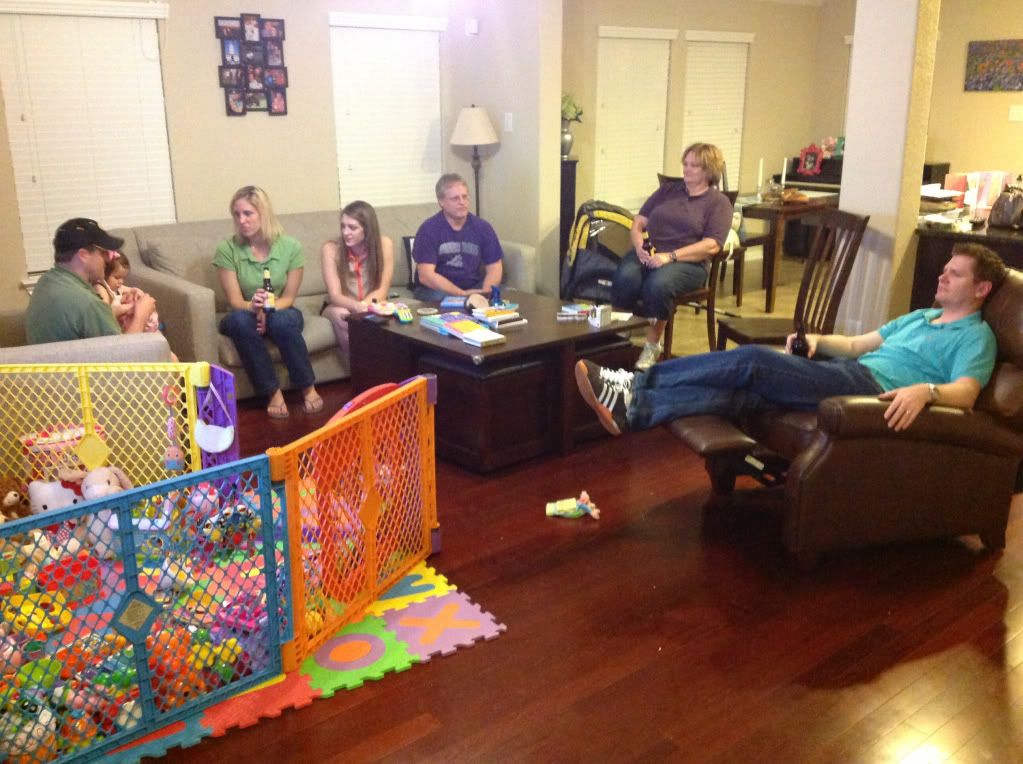 The crew after dinner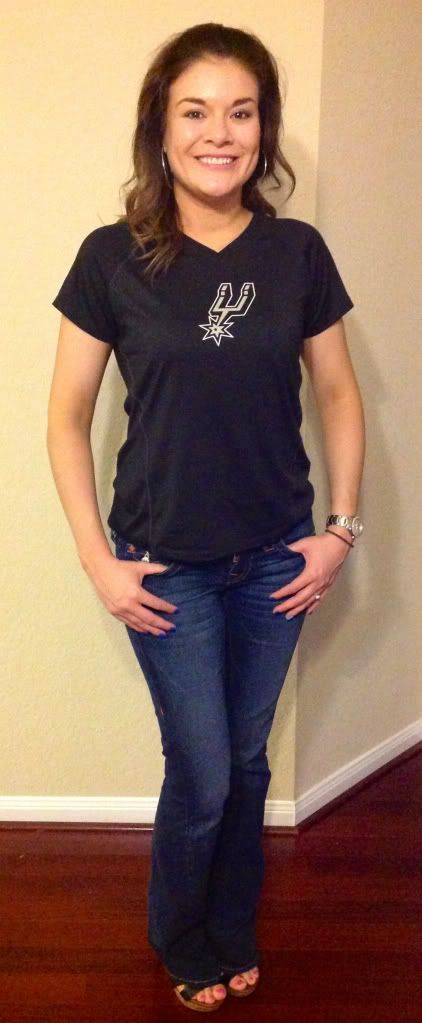 My mom was kind enough to send me this shirt from San Antonio. I used to have some Spurs t-shirts but I got rid of them all when I moved to Sugar Land. Of course, I can never find one here (haters). But I will be happy to wear this one all the way til the Spurs win the championship. :) I love these jeans because they are so comfortable. Here's a hint ladies: I actually got these at Nordstrom Rack for more than half off the original price. I also got these earrings during Nordstrom's anniversary sale and with a gift card so they were practically free.