Today Zoe and slept in a bit. We were tired from our fun weekend with my mom!
I got ready for the day, ate a late breakfast (my husband's leftover migas), and finally watched the finale of Project Runway while Zoe took an almost three hour nap. That girl can sleep. After her nap I sat her down for lunch and some milk. We desperately needed to get some groceries so we were off to Kroger. I stopped by Starbucks first, natch. By the time we got back Zoe played for a bit and I put her down for her second nap while I made dinner. I didn't expect her to sleep again but I knew she would play in her crib.
I have been trying really hard to stick to my budget so I am coming up with creative ways to make cheap food taste better. Like canned green beans for instance. I LOVE fresh green beans but my grocery store never has organic ones. Lately I have been using frozen but today I tried out canned. A quick search on Google had lots of suggestions but I ended up trying
this
one. Zoe and I loved them but my husband didn't like them so much. I also baked some wild Norweigan salmon (no frankenfish here!) and boiled some potatoes.
I had dinner ready by the time my husband got home and we ate before I went to get Zoe. My husband mowed the lawn (and whatever else the lawn needs) while I fed Zoe dinner and played with her. He got done just in time to play and send Zoe off to bed. And even though I was exhausted from the day I whipped up my favorite vegan chocolate chip cookies. :)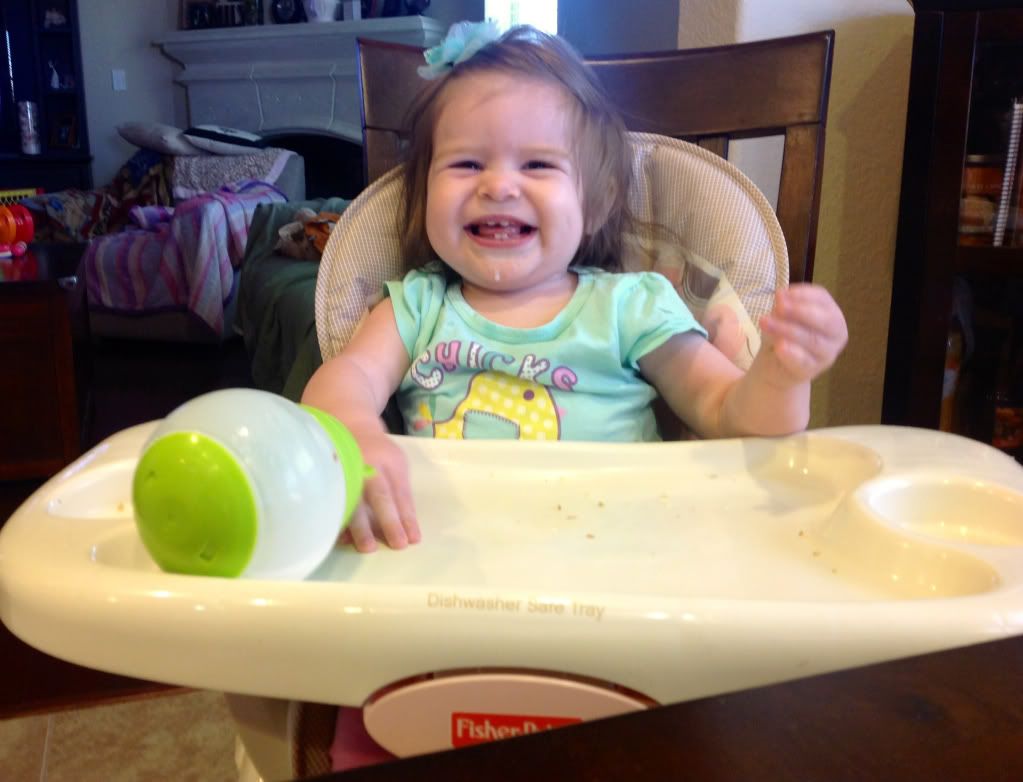 The Princess having breakfast.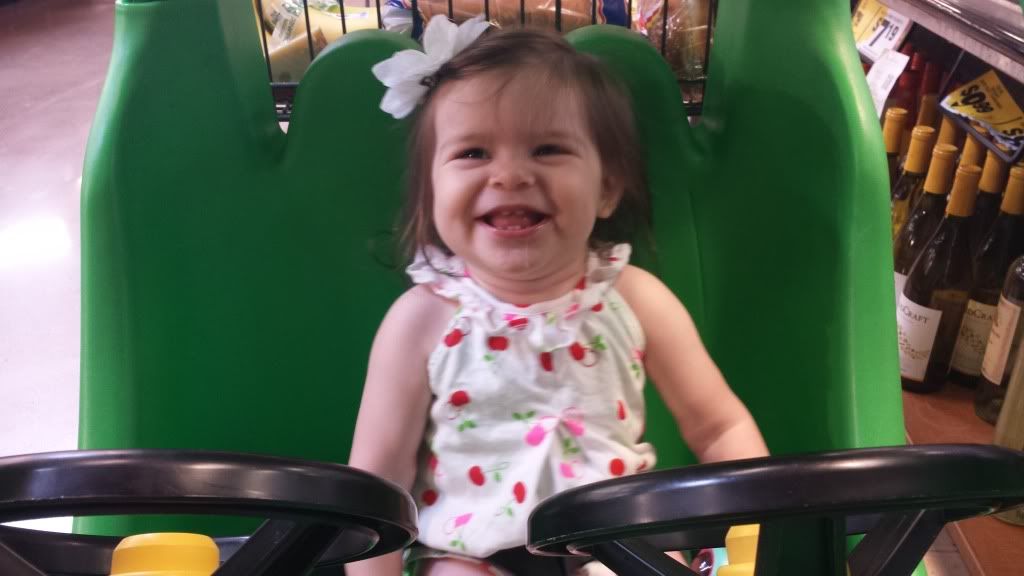 Using both steering wheels! She was also dangling her feet out the side as we were checking out.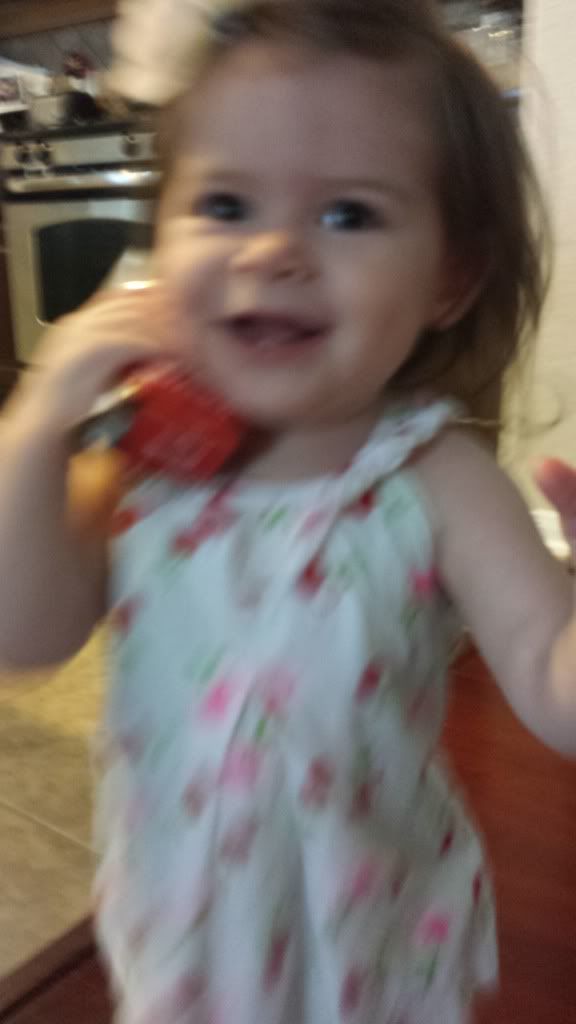 Zoe with the organic chocolate milk she picked out!