Today I woke to hearing Zoe play in her crib. I was thankful that she slept great and woke up in a good mood. I called the pediatrician and they were able to fit me in at her nap time. My husband fed her breakfast and watched her while I got ready. The pediatrician said they appeared to be hives and recommended to keep using the hydrocortisone cream and to also give her some baby Benadryl. I stopped by CVS on the way home and, of course, she fell asleep in the car. Thankfully she fell back asleep after a while. After she woke up I fed her lunch and gave her a dose of Benadryl. We needed groceries for dinner so we went to Kroger after lunch. (Side note- I am really excited to try the
Nature's Gate Glow Lotion
I picked up!) I put Zoe down for her second nap while I got dinner started. I used
this
chicken recipe (Nick loved it) and had rice and green beans as sides. When I picked Zoe up from her nap all of her hives were gone! They haven't shown up again but I plan on keeping a close eye on her.
I have a new video of Zoe up on my
YouTube
channel for those of you that subscribe!
Poor little baby was so tired she fell asleep with her toy in her hand.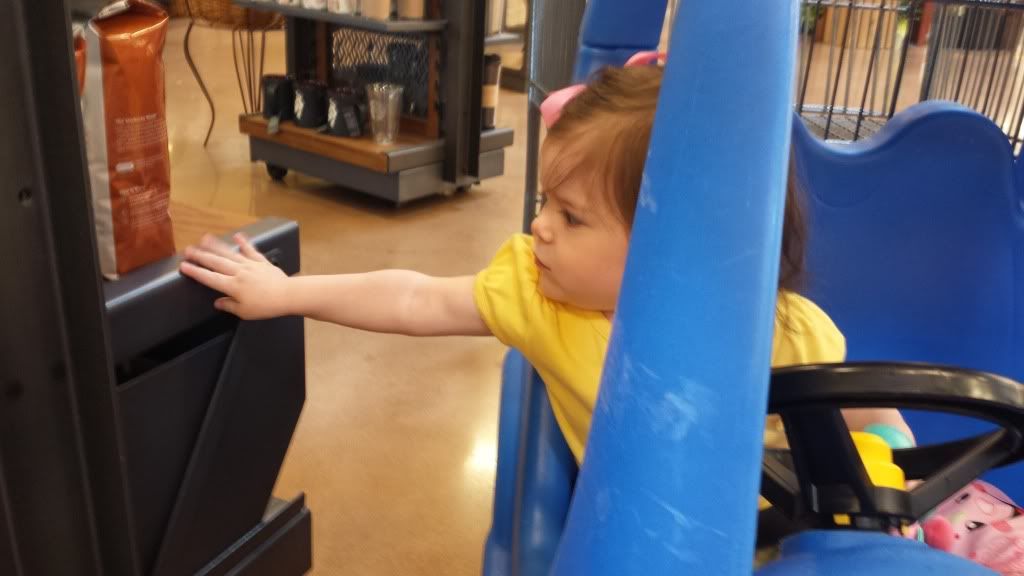 Picking out coffee at the grocery store.