Happy Mother's Day to all my fellow moms! I had a GREAT, relaxing day. I didn't have to change a single diaper today! My husband got up with Zoe while I slept in a little. He also picked up Starbucks and made breakfast (migas, bacon, and mimosas) for my mom and me. My mom left for San Antonio when Zoe went down for her second nap. Nick and I also took a nap and then had a late lunch. After that we went over to my in-laws house for a bit and picked up Zoë's Kitchen to go. Now we are catching up on our DVR. Oh, and even though I told Nick not to get me anything he got me these gorgeous roses: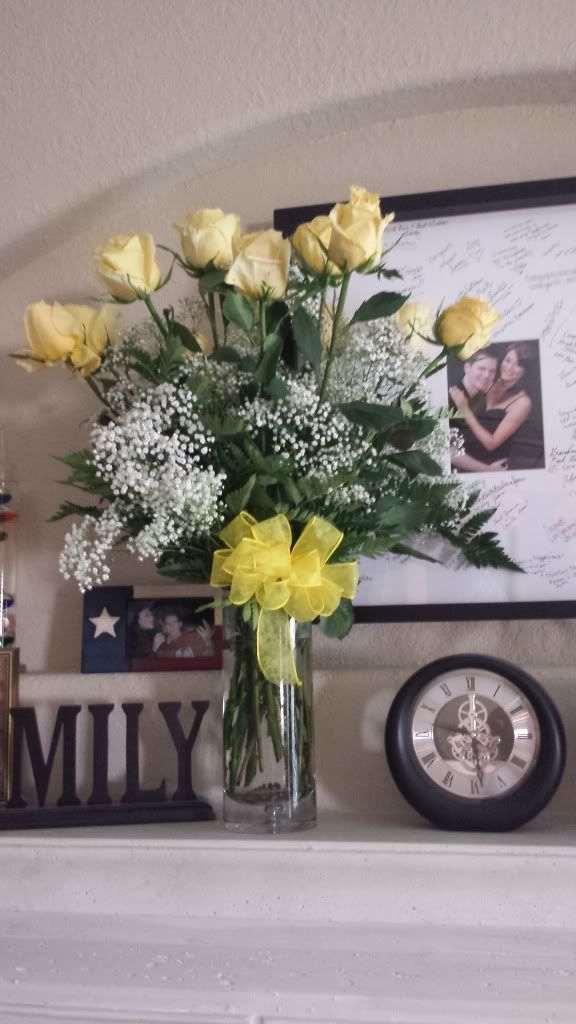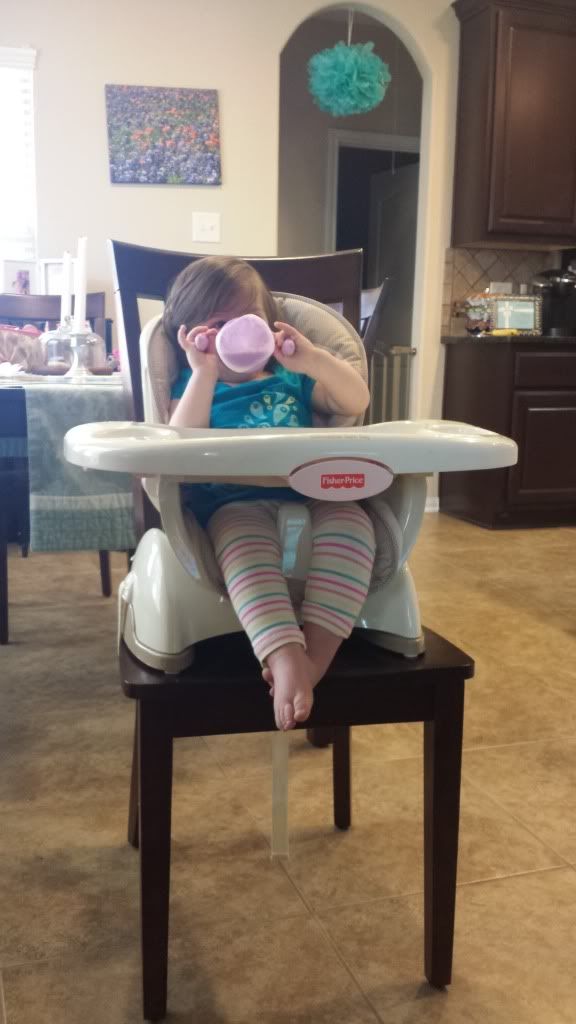 Nick cooking breakfast. He even cleaned up after!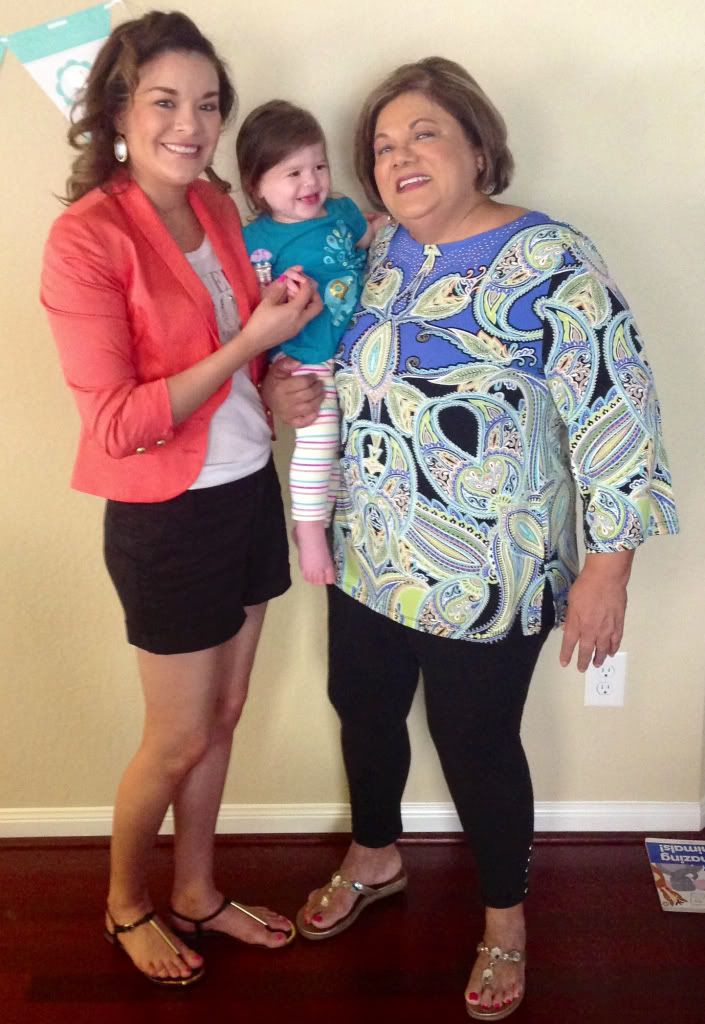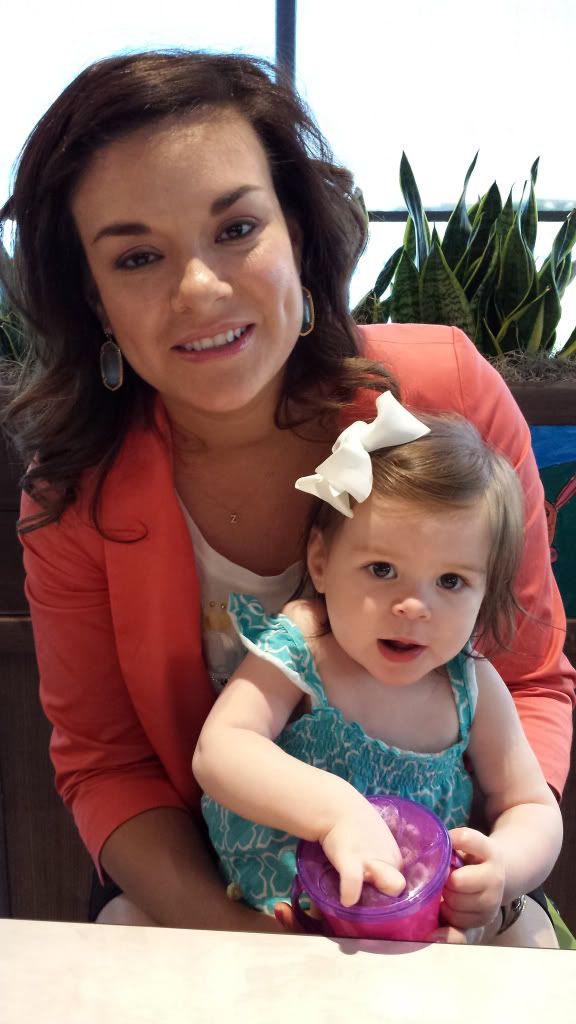 Like I said, impossible to get a good picture of the two of us.
My "Queen Mom" shirt :)