We had a fun day today! My mom went out to pick up breakfast since we didn't have anything at home. After that we all played and Zoe took her morning nap. We went to a birthday party at our neighbor's house this afternoon. They had a princess bouncy castle and a smaller one that Zoe sat in. Zoe had so much fun walking around and playing with all other kids. She took a great second nap (and we did as well)! Then Nick picked up Pei Wei for dinner because my Mother's Day has already started. :)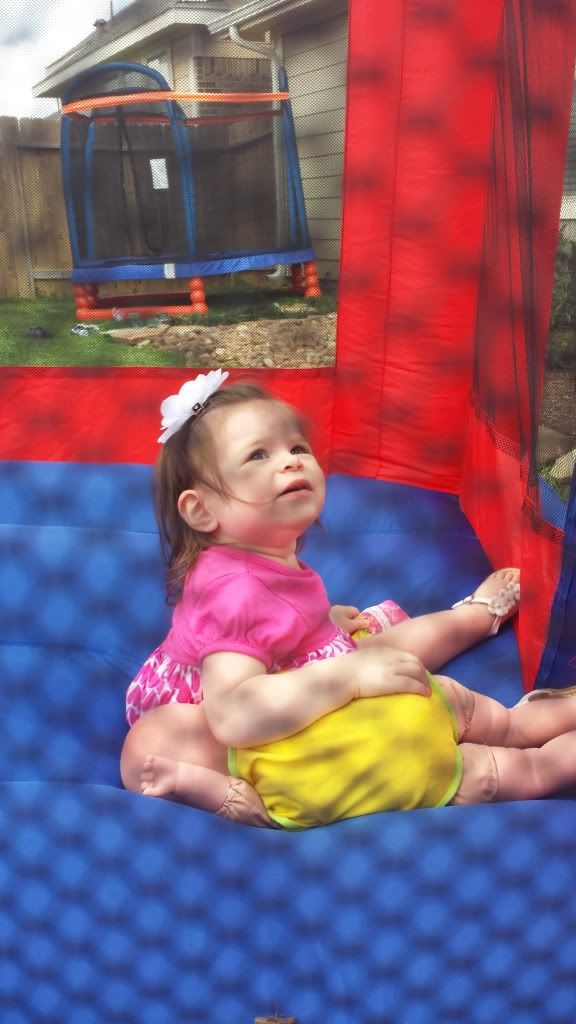 Sitting in the small bouncy house with a baby doll.
Sitting on daddy's shoulders and grabbing his hair.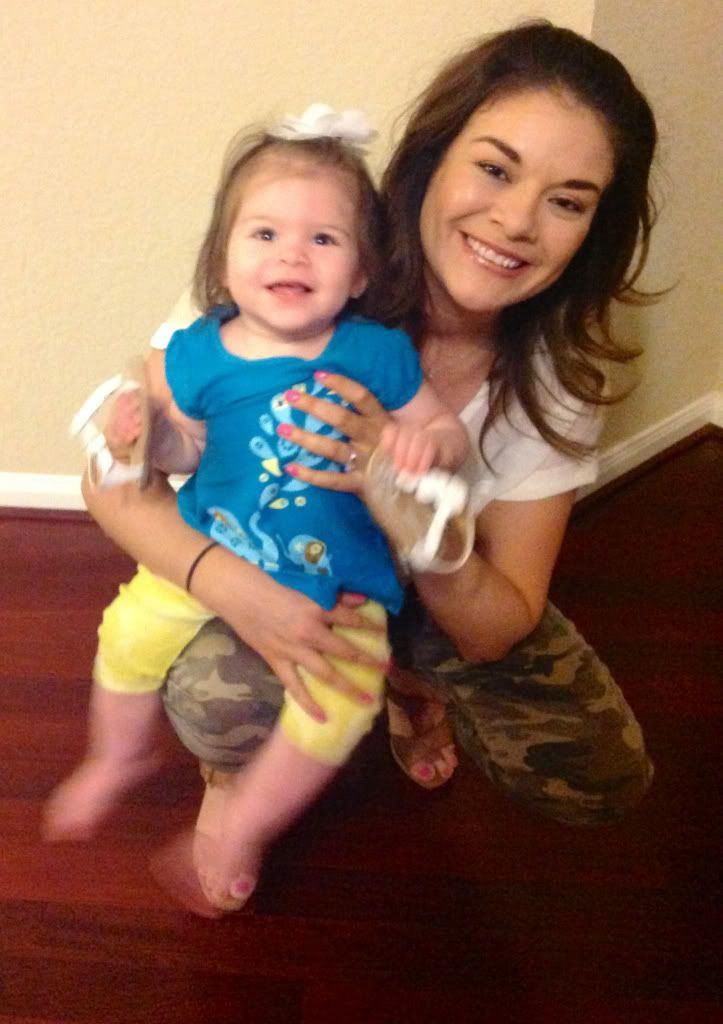 Still hard to get a good picture of the two of us.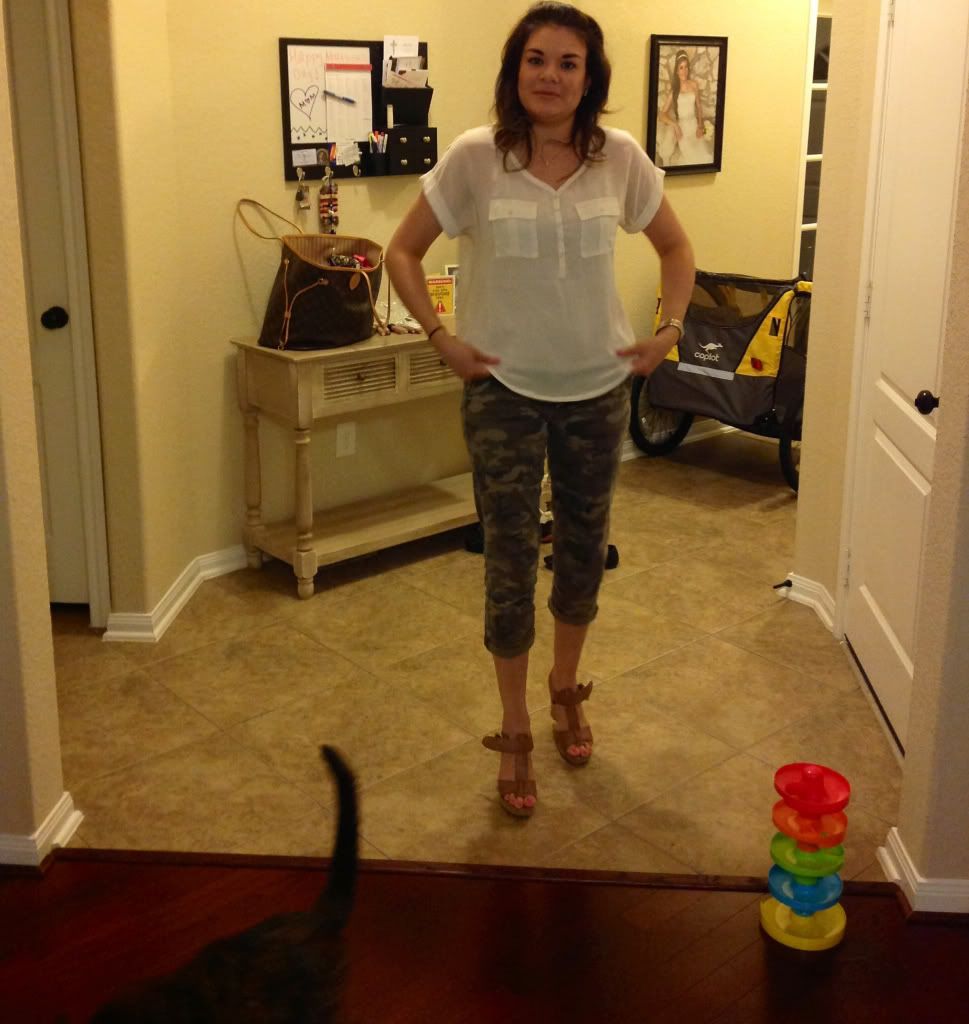 The moment I realized my husband was already taking my picture.
So I wore the camo pants again! This is real life people, I wear items of clothing over and over again. I paired it with a flowy top and wedges to dress the pants up a bit.