Despite what my posts from the last few days say Zoe and I really love getting out and about. After Zoe's morning nap we went to our local Sprint store. I had to get a replacement charger because Pixie chewed up mine (and Nick's!). Then we went to get lunch at one of our favorite places- Black Walnut Cafe. I love the food there and the service is always superb. I got the pot roast grilled cheese sandwich with a side salad and Zoe had chicken fingers with steamed broccoli.
Since we were there we decided to check out the new Sprouts. I didn't do a full blown grocery shopping trip so I can't say how low their prices are but I liked what I saw. It's a much smaller store than any other grocery store I have been to and it was a bit crowded (although it could have been crowded because it was Saturday and I NEVER go on the weekends or after 3 pm during the week). Their organic produce selection wasn't as good as I was expecting but they had green beans. I got some of our basics like bananas, milk, orange juice, and eggs and the prices seemed reasonable. The best part was the beauty section. They had a huge selection of beauty products as well as my favorite- Pacifica! They had almost all of the lanes open and a cashier and bagger at each. All in all I liked it. I will be going back during the week so I will update with prices then!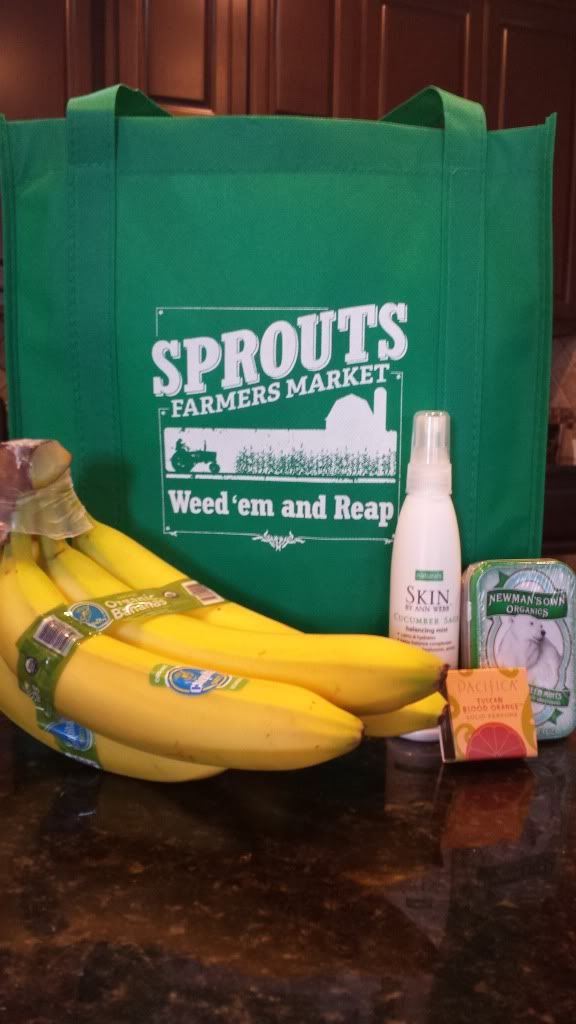 I had to get a Sprouts reusable bag! I also got some facial spray, a Pacifica solid perfume (Tuscan Blood Orange), and Newman's Own wintergreen mints.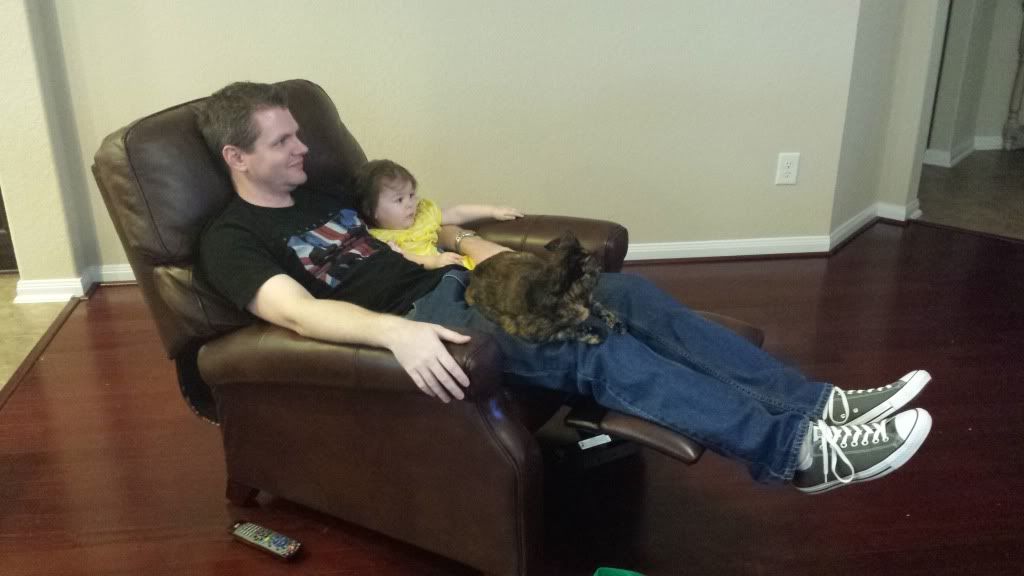 Nick, Zoe, and Pixie watching Bet On Your Baby.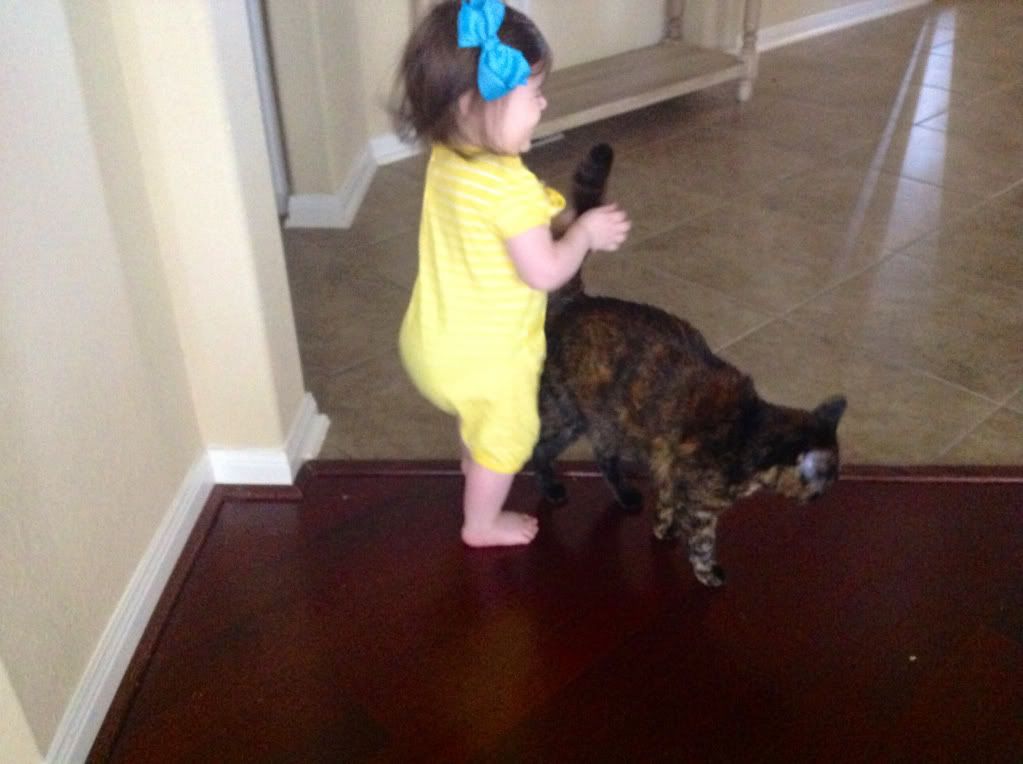 She's not looking at the camera but I can tell she is thrilled to be grabbing Pixie's tail.
Partner's in crime.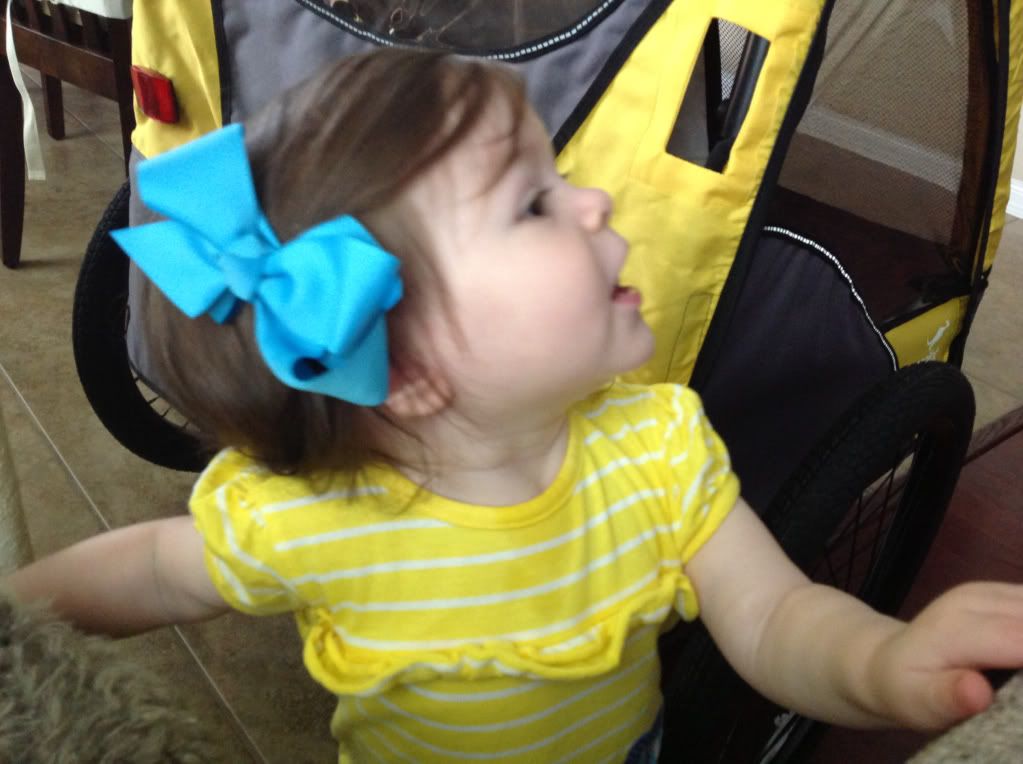 Silly girl!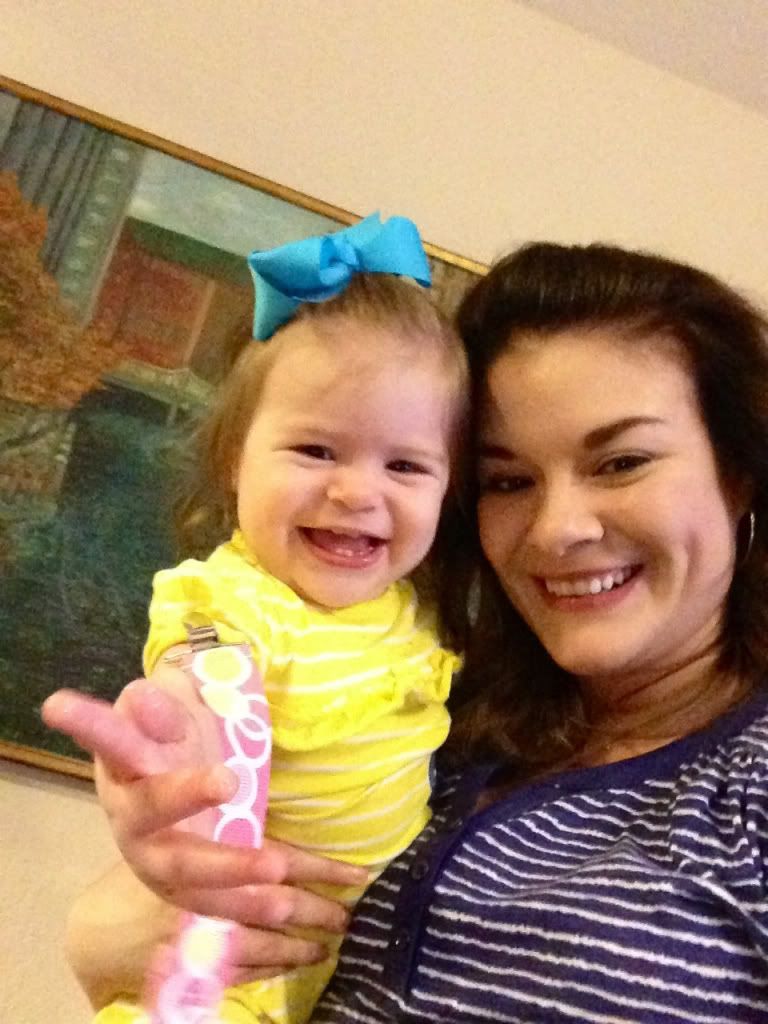 Baby and me.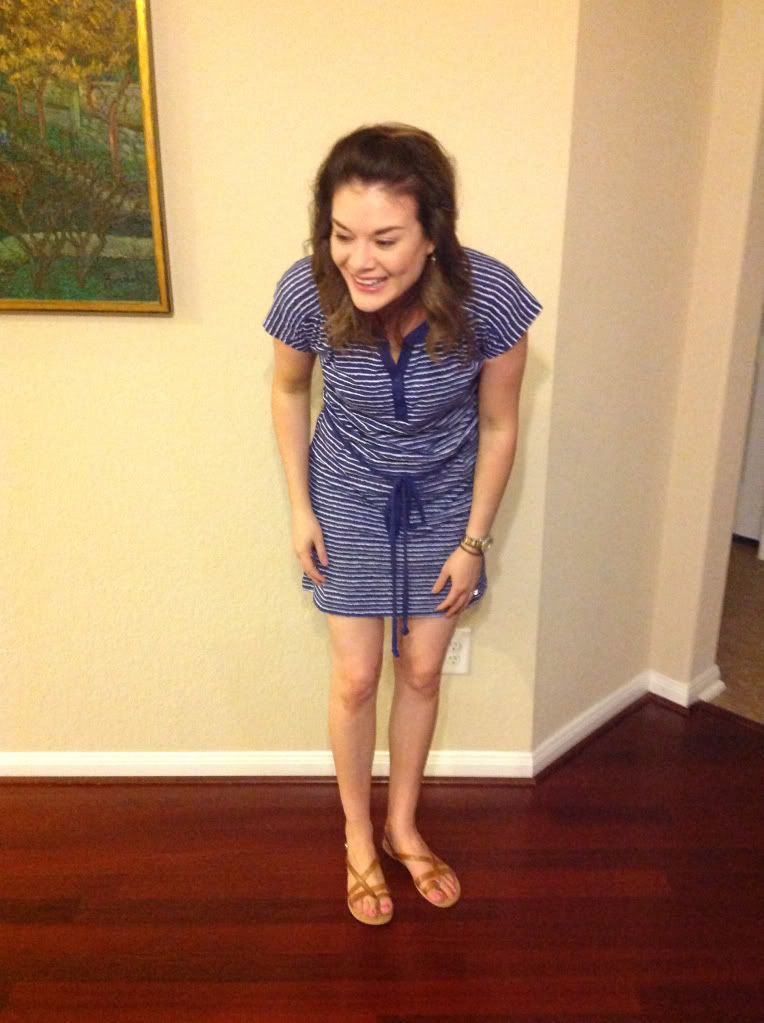 I'm pretty sure I was talking to Zoe or scolding Pixie here.
I don't know what's up with the belt on my dress. It must have gotten loose during the day. Anyways, this dress is really comfortable and perfect for running around on hot days. I own quite a few striped dresses but they are so darn cute and simple to wear. I've included four similar options!