Today Zoe and I were busy! We started our day early by going to story time at the library. Of course, I was running late and it was packed. But we got to sit right next to Miss Judy so Zoe enjoyed that. She spent most of her time walking around picking up random toys. She lightly bumped into a little boy at one point. They gave each other a funny look that made me and the other dad laugh. While Zoe took her morning nap I tackled a ton of laundry. I washed three loads of clothes today and I don't even know how many things I folded or hung up.
We didn't have any leftovers from last night so I decided we should have lunch at Zoë's Kitchen. I also had a coupon so we got a little discount. I was really surprised to see that it wasn't busy at all and there were plenty of tables to choose from. After lunch we stopped by Target to get a few things for this weekend. I ended up getting more than I needed though. Isn't that always how it goes at Target? Our cashier even commented that we are there all the time. I went to her line because she is one of the ladies who is always nice to Zoe.
I took a break from laundry when we got back home and played with Zoe. But I was back at it while she took her afternoon nap. I was still putting things away by the time Nick got home. I finally finished after Zoe went to bed!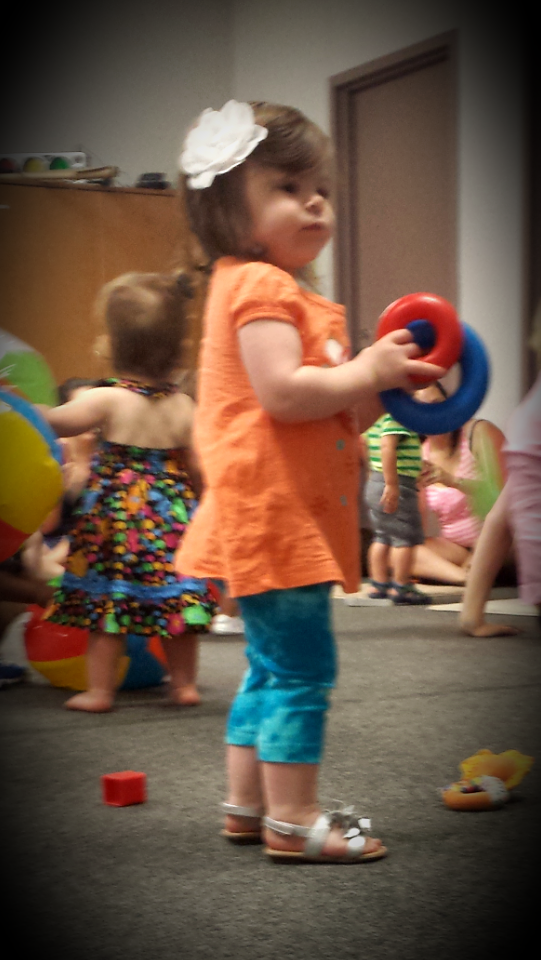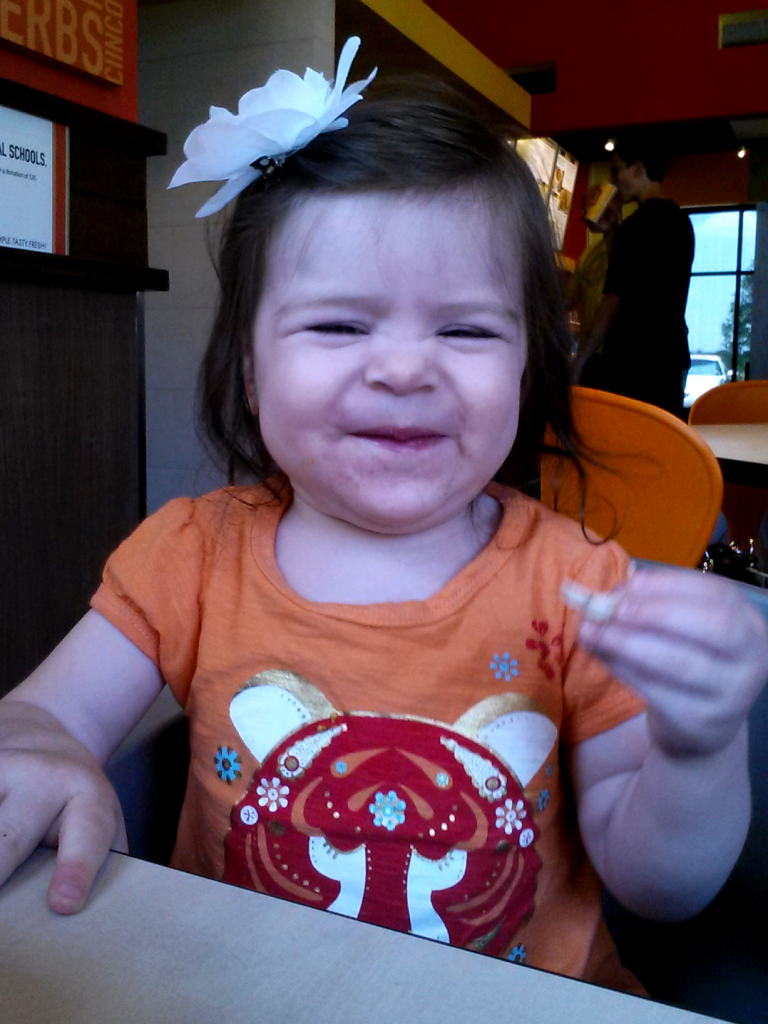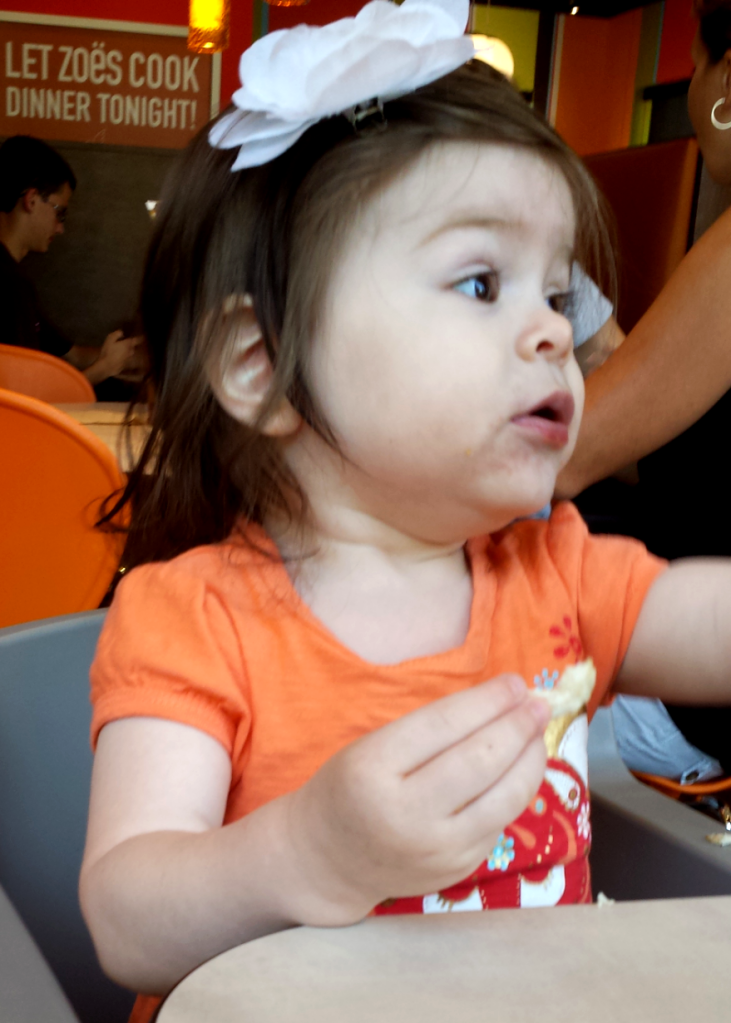 Zoe dancing. :)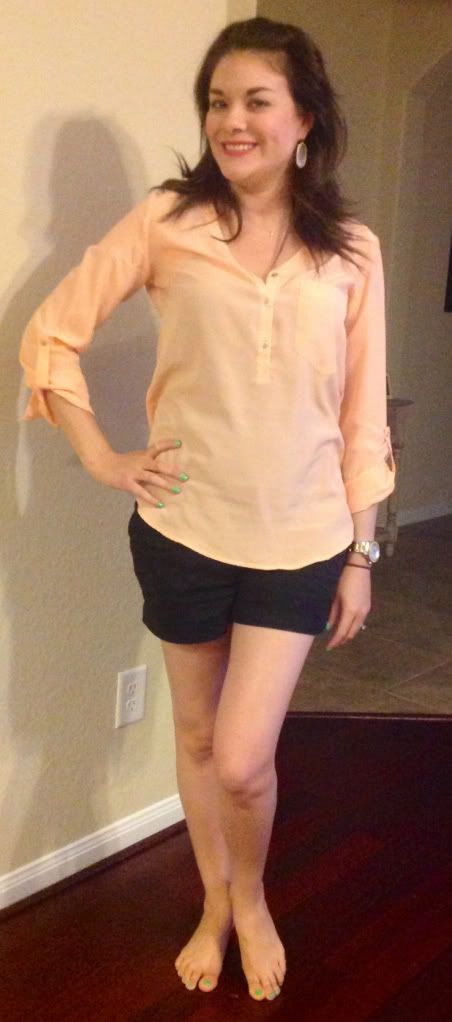 So I'm not actually wearing any sandals here. It was the end of the day and I just didn't feel like putting them on for a picture. I have worn them many times before so everyone knows what they look like.