Here are a few pics from our Father's Day weekend. Of course I got sick after Nick and Zoe did so that explains my absence. I was glad to have done laundry and grocery shopping before I got sick though. Zoe and I spent the rest of the week at home. My mom came into town Friday afternoon. Since Nick was still at work she cleaned my floors AND my bathroom! I was so grateful because I hadn't been able to do it before we had left for Iowa. She also cleaned my stovetop and helped me do a load of dishes. Nick was kind enough to pick up dinner from Zoë's Kitchen so I didn't have to cook or clean up.
The next morning I was feeling much better. I made some breakfast for Zoe, mom, and myself and we played until Zoe took her morning nap. My mom and I went to get a (much needed) manicure and pedicure at a new nail salon while Nick watched Zoe. It was a fairly new place and they sent a coupon in the mail so we tried it out. It was really nice! They only had pedicure chairs so even if you got a manicure you got to sit in the comfy chairs. I can't remember the name of the place but its in the same shopping center as Whole Foods. I highly recommend the jelly pedicure! After our mani/pedi we decided to walk to Stein Mart. They were having a great sale so my mom picked up some things. Then we stopped by Wole Foods to pick up a quick bite to eat. My mom got a salad and I got a beef quesadilla with corn and spinach on the side. Nick had a coupon for Pei Wei so he picked that up for dinner.
On Sunday I was feeling 100% better (not all the way but a huge improvement). My mom fed Zoe breakfast while I picked up frappuccinos and breakfast sandwiches at Starbucks. We played with Zoe until her morning nap and then my mom left for San Antonio. I let Nick sleep in and when he woke up I made him his breakfast (bacon, eggs over hard, and mimosas). He had to run an errand while Zoe and I took a nap. After we both woke up I made a special dinner. Filets (which I had never made and had no clue how to), baked potatoes, and salad. Nick said it was really good! We ended the night by watching the Spurs beat the Heat. Only one more game to win the championship!
So that was our weekend. We had a lot of fun just hanging around the house and eating lots of good food.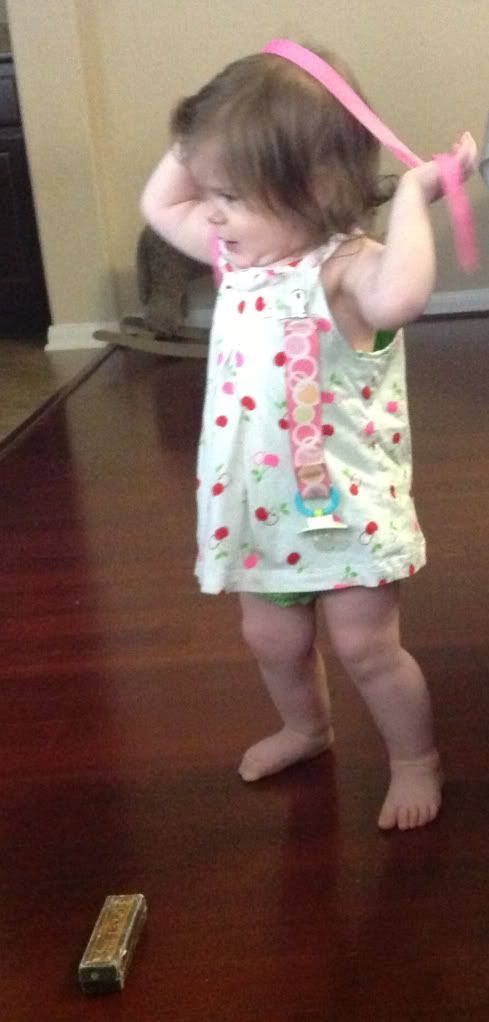 This ribbon came on a makeup bag my mom brought me and Zoe kept putting it on top of her head.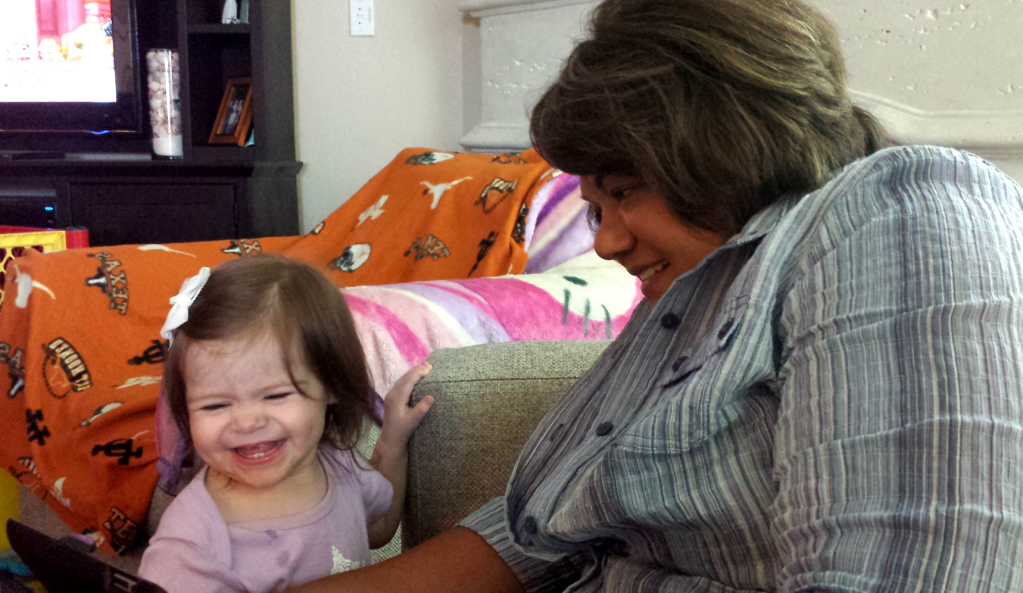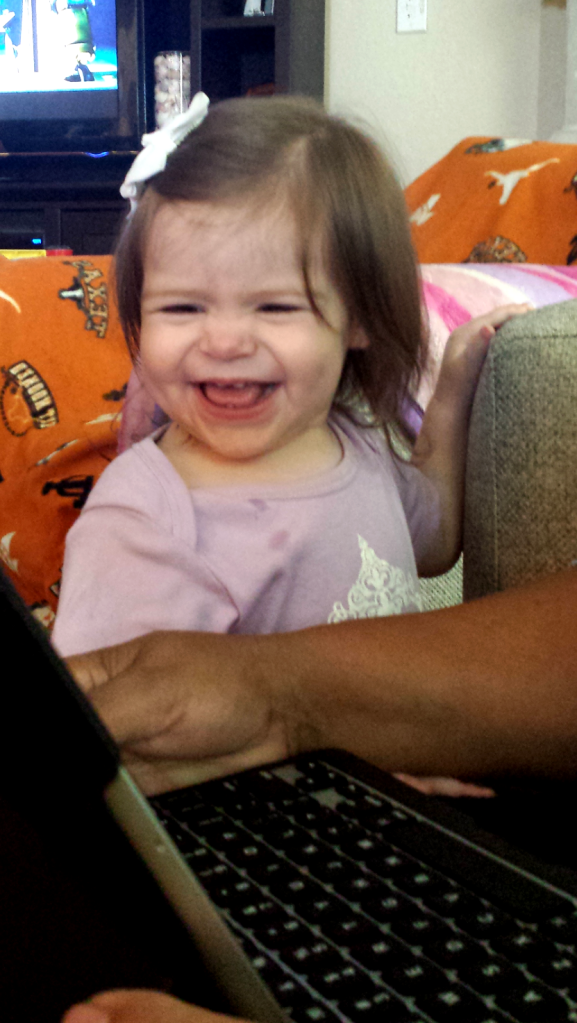 Father's Day cards, "Best Dad" trophy, "King for a day" crown, universal remote control and the new Dan Brown book.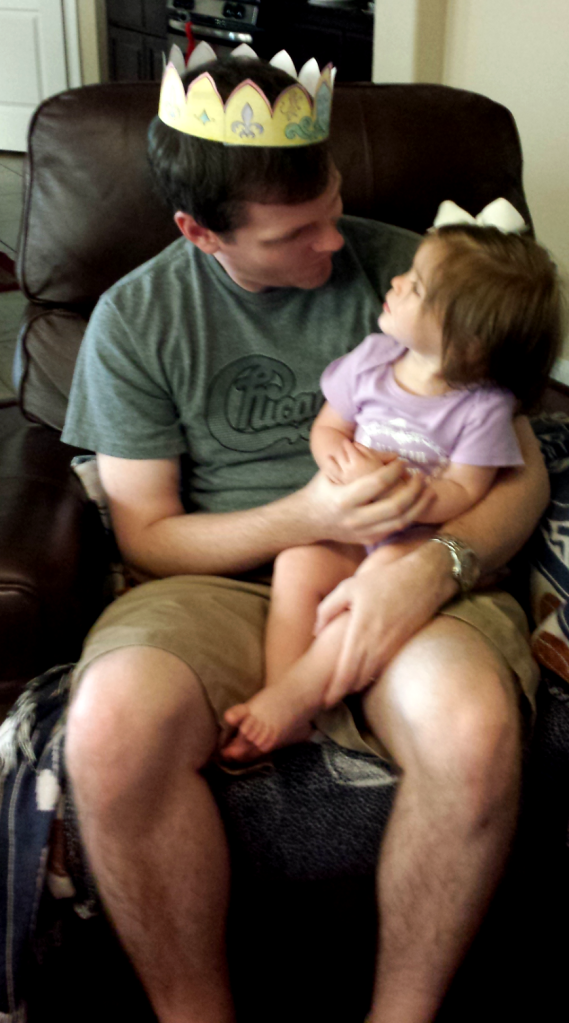 Zoe kept trying to take the crown off.