After my mom's visit I was feeling 100% better and ready to go back out into the real world. Zoe must have been worn out because her morning nap was almost three hours long. I had time to shower, get ready, eat lunch, do things around the house, and play online!
We stopped by Starbucks inside Kroger (natch) and we were able to get a fun car cart again. There were actually three to choose from. The novelty of grocery shopping with all the kids must have worn out for all the moms but I'm not complaining. It was much less crowded and the adults easily outnumbered the kids this time.
Unfortunately, since Zoe's morning nap went so long that was the only errand I got done that day. I did try a new lemon chicken recipe (actually I improvised because the flavored butter I bought was expired) that was good and made rice and broccoli to go with it. I also made some Sinckerdoodles (pre-packaged because mine never turn out right). That was our Monday- it feels good to be back!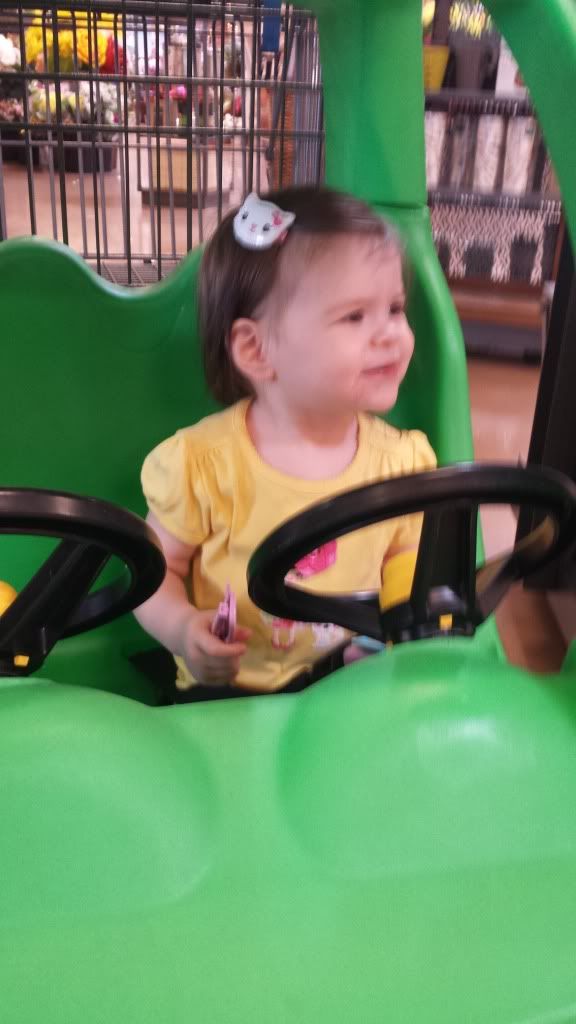 We finally got a fun shopping cart again!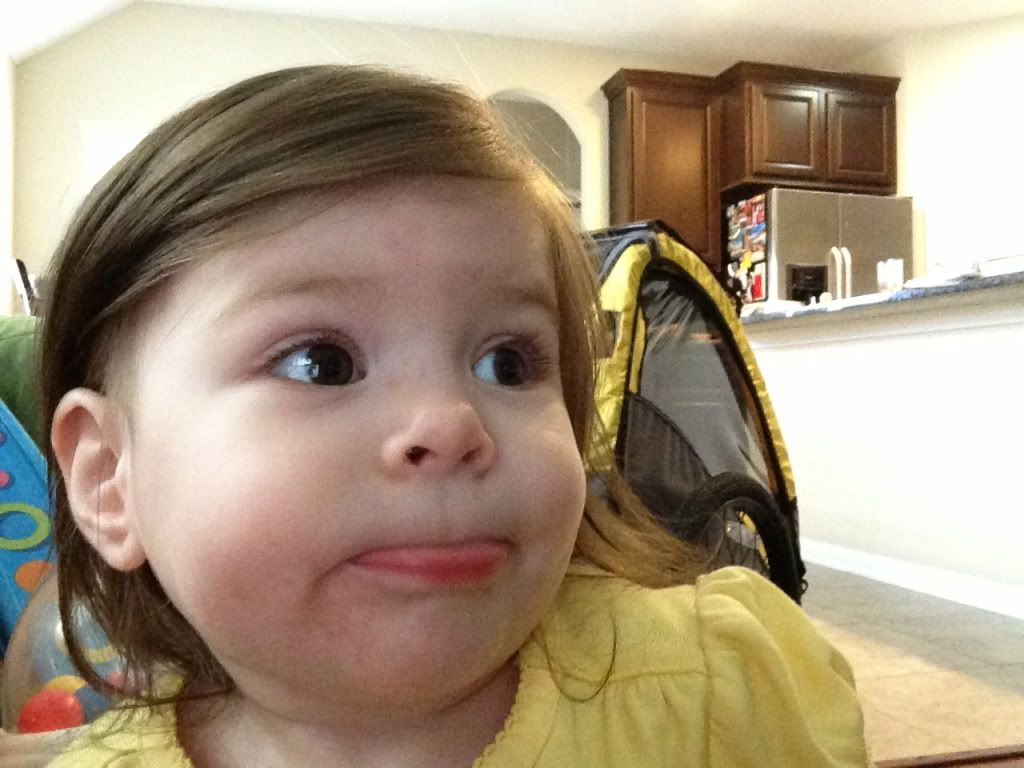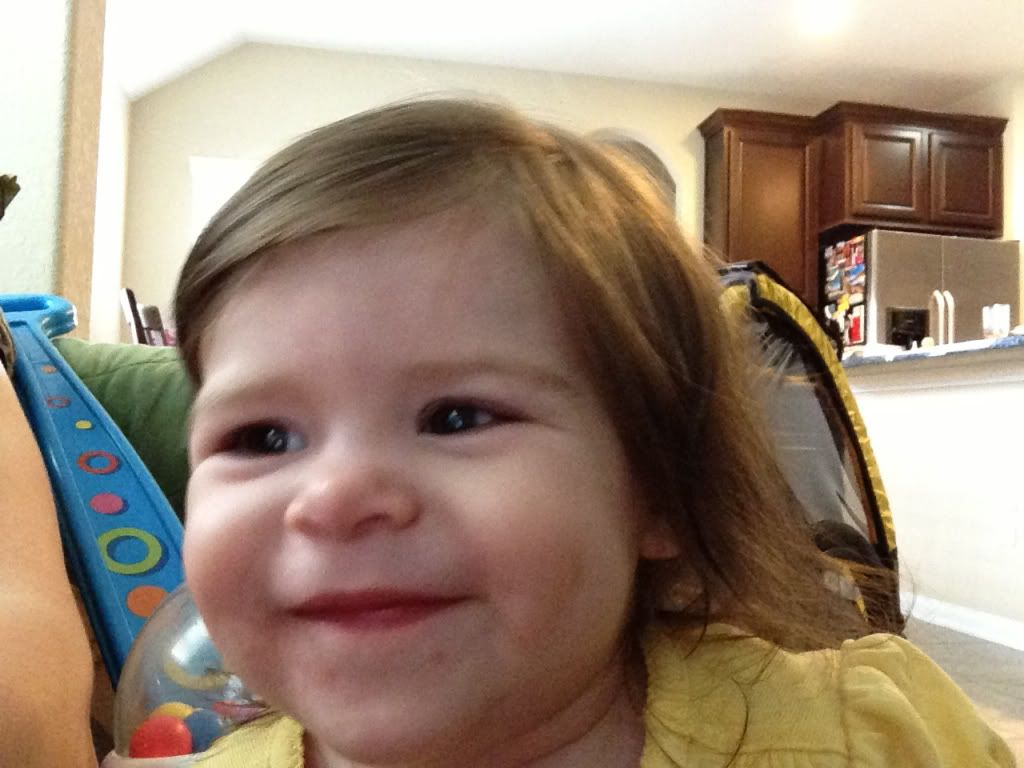 Coloring! Don't worry- they are Crayola Color Wonder Markers so they only show up on that paper.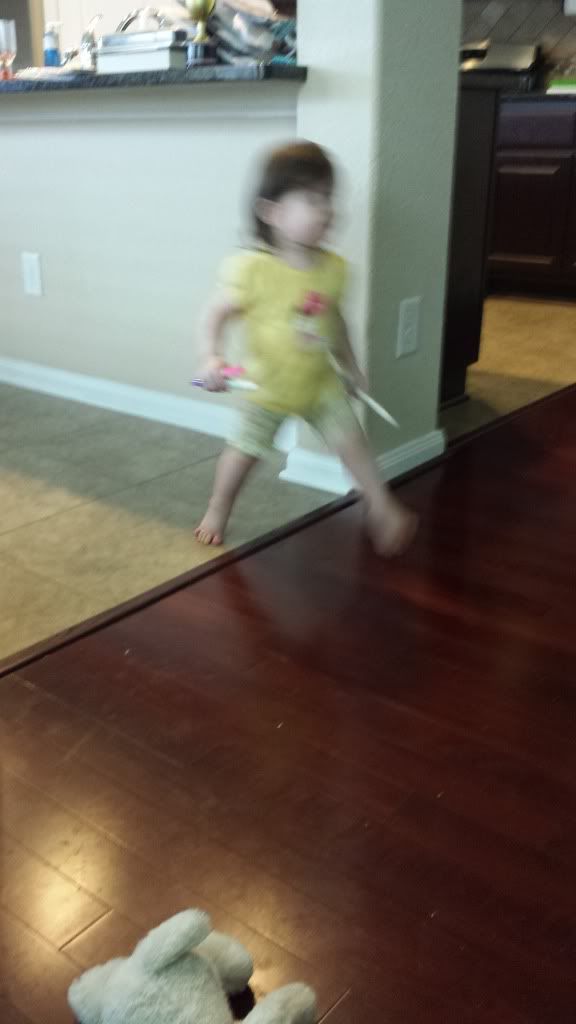 I love this picture because Zoe looks like a little leaping blur.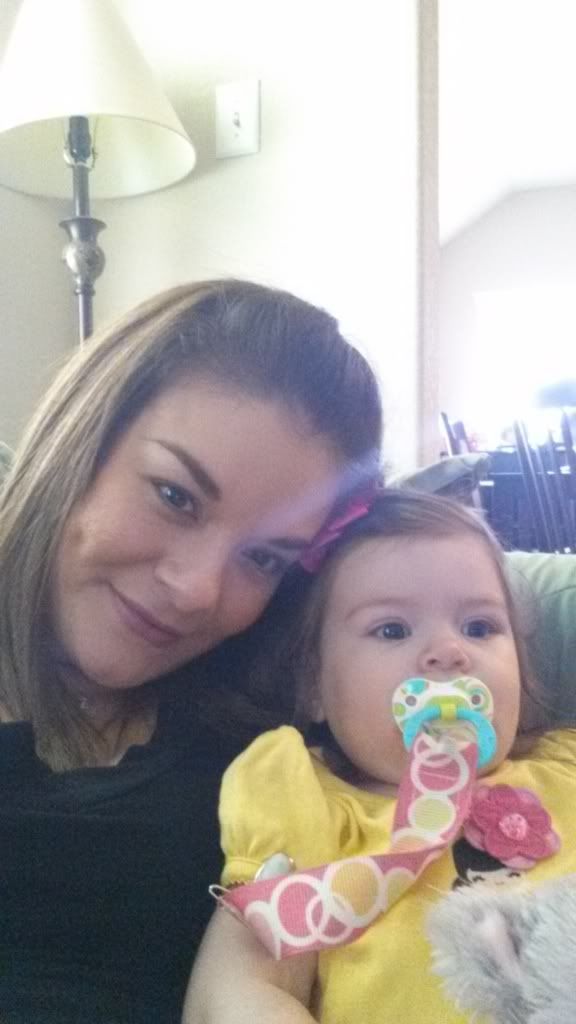 I don't know about you but when I'm not feeling my best I like to wear a little something special. These shorts fit the bill. I have had them for a while but I was almost intimidated by them. I knew I loved the print but I thought I had to dress them up. I found out that was not the case. I think they look great with this v-neck tee. And they are so comfortable. I only wore these wedges to the store, the rest of the day I wore flats. The looked just as good with the flats!
Wedges:
Cute
(and on sale!)