Yay I'm finally back! Zoe didn't have a fever all day! She was in a good mood, as usual, but still had a bit of a runny nose. She was also sneezing and that shortened her morning nap significantly. Since she was feeling better I decided we would go to Target to get a few random things (toilet paper, thermometer covers, and batteries for all of Zoe's toys) plus Nick's Father's Day gift. Of course, we stopped by Starbucks first and we left with a couple things not on the list. Not $300 worth like the meme says though!
After we got back I put her down for her afternoon nap but she wasn't feeling it today. So we watched a bit of tv together and played. I intended to make tacos for dinner but when I found
this
recipe I decided to make it since I had plain, boiled potatoes from last night. It tasted great but I will have to play around with the potato crust to get the consistency right. I also made
these
peanut butter balls last night and finally had one today (ok I had two) and they knocked my socks off! They taste exactly like Reese's Peanut Butter Cups. Except I made them organically! No preservatives, no HFCS, no artificial color! Sorry for the exclamation points but they really are delicious and so easy to make.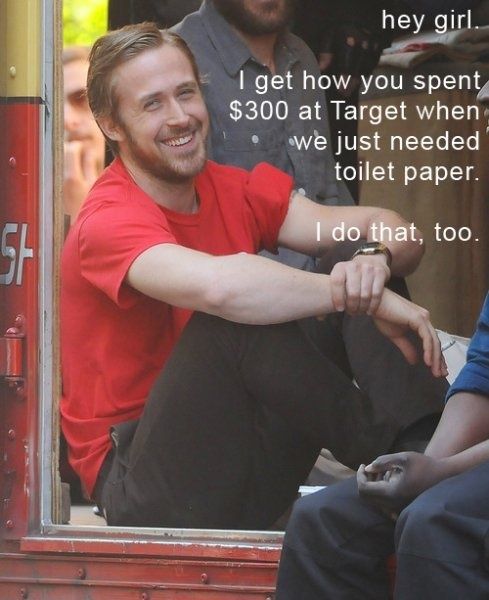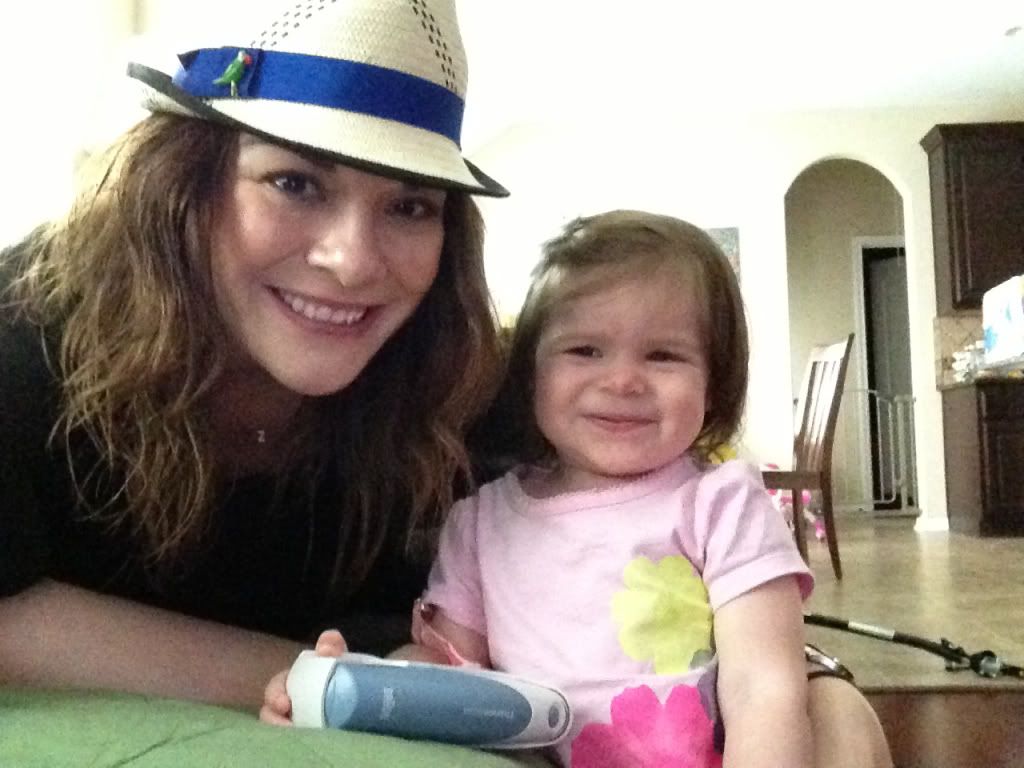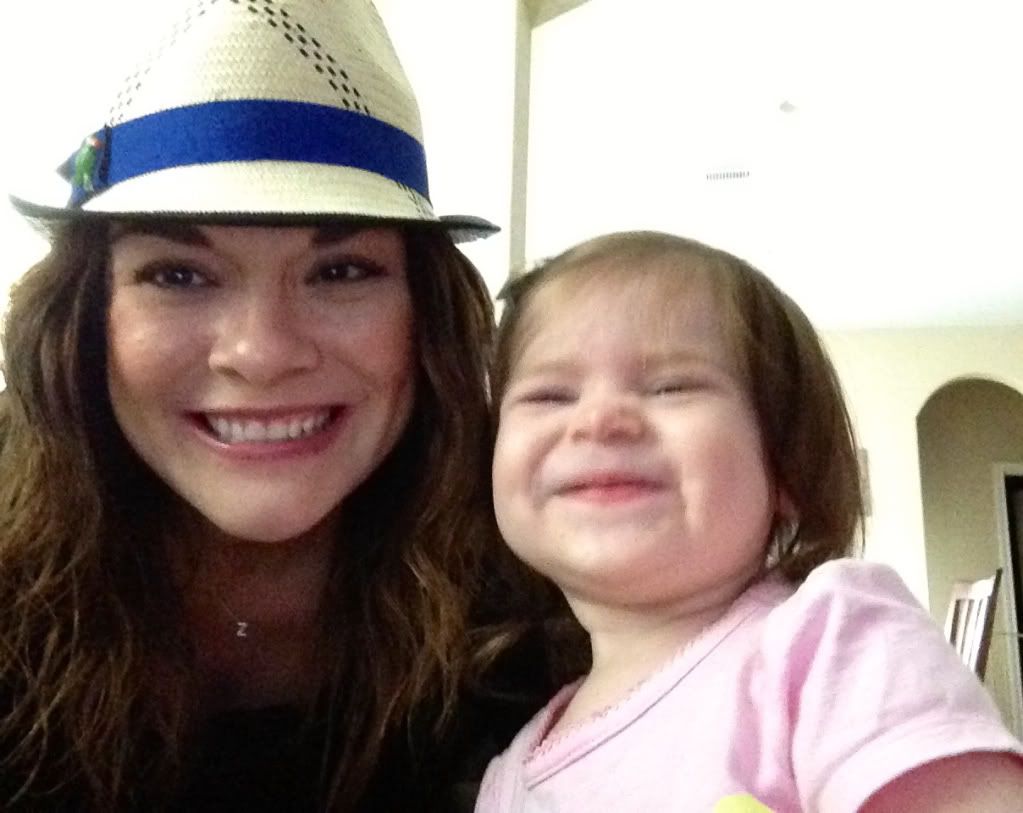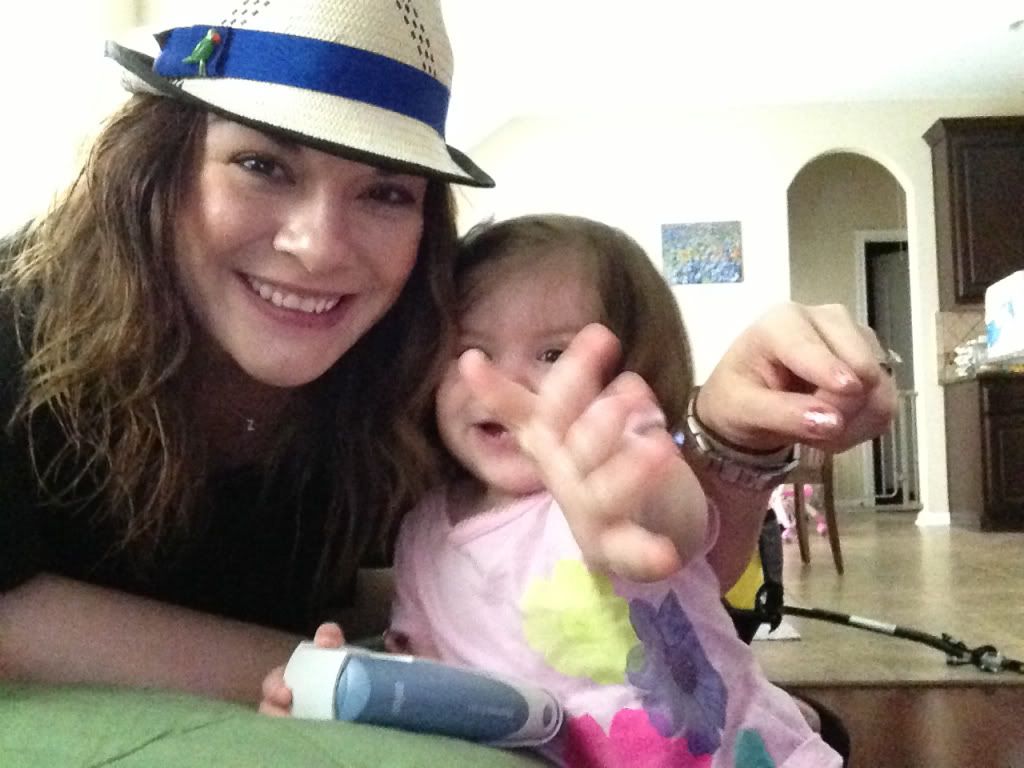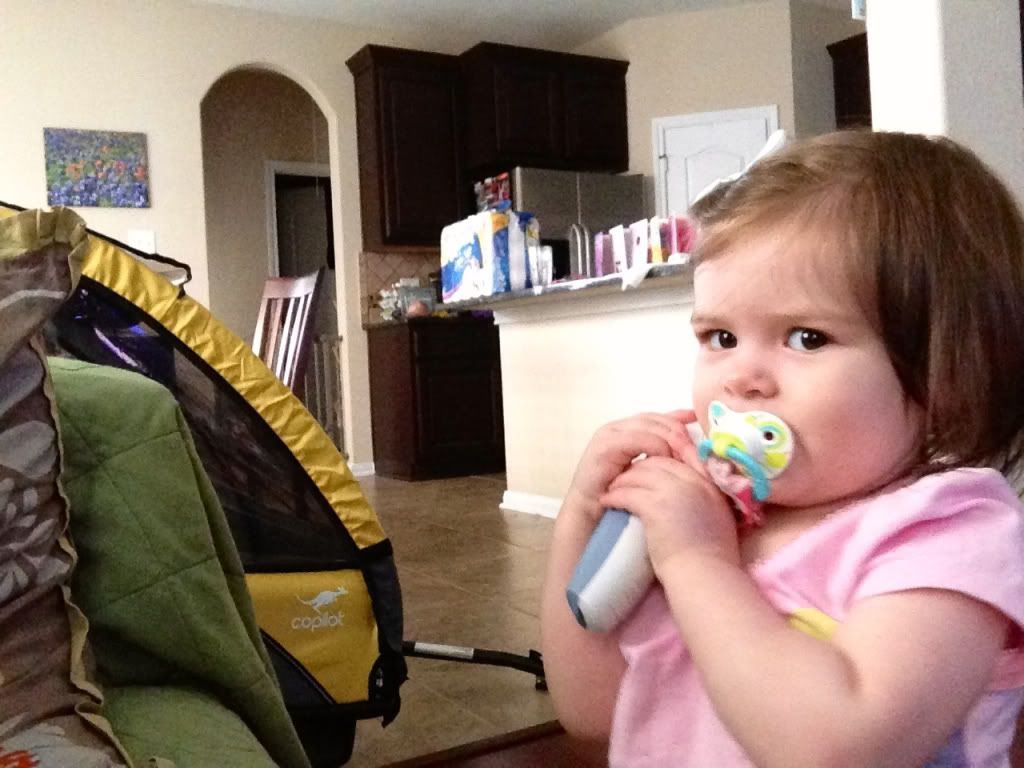 How you can tell she has been sick. She was pretending to take her temperature with the thermometer. Yes, she knows the word 'thermometer.' She would put it up to her ear every time I said to!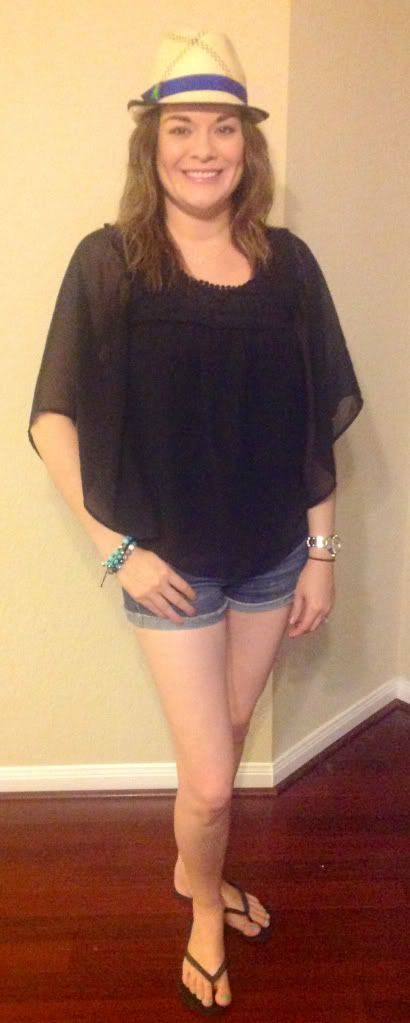 Well everything I wore today is so old it is no longer available! This outfit was perfect for our outing to Target. It started raining as we left so I'm glad I wore my hair natural again.