Well today Zoe and I were busy. After I gave Zoe her lunch I picked up a little something for myself at Starbucks. I had to take my car into the dealership for an oil change since I didn't do it last week. They are free there and they have really good service so I don't mind going during the week with Zoe. She had lots of fun running around and all the employees oohed and aahed over her. After our adventure at the dealership we stopped by Target.
When we got home I put Zoe down for her nap while I had a snack. She was very quiet but she never actually went to sleep. I got her quickly and realized she had a little fever. I'm guessing it was from her shots yesterday because it went down after I gave her some Tylenol and water. We sat on the couch together for a while so I didn't get a chance to make dinner. Luckily we had leftovers from last night!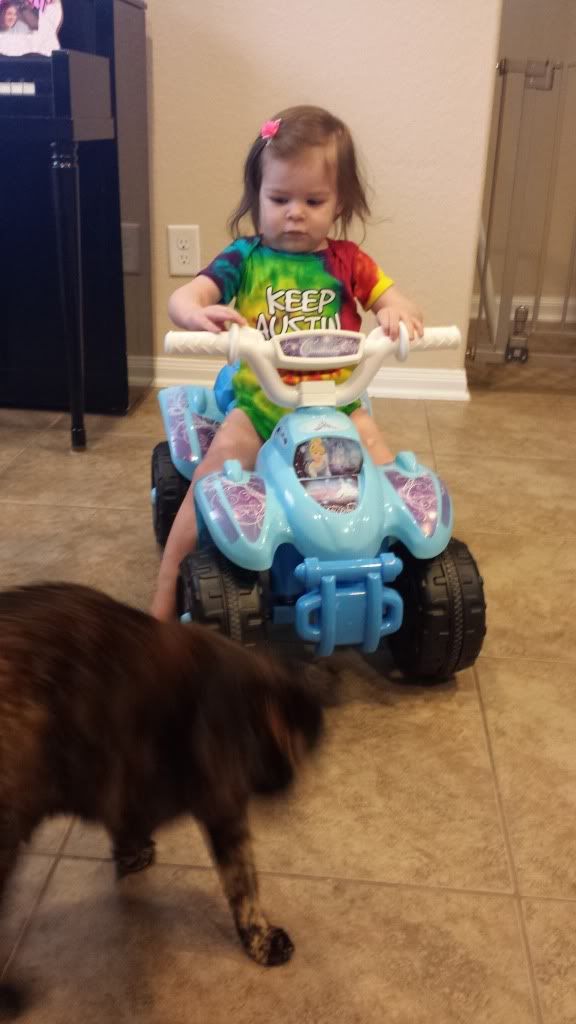 Getting ready to run over Pixie.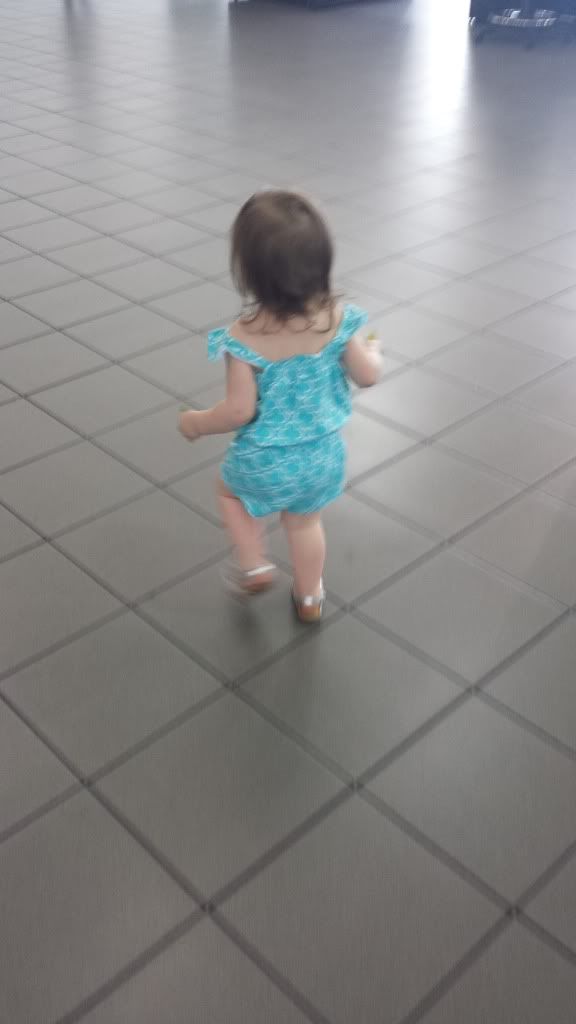 There she goes. Running laps around the dealership.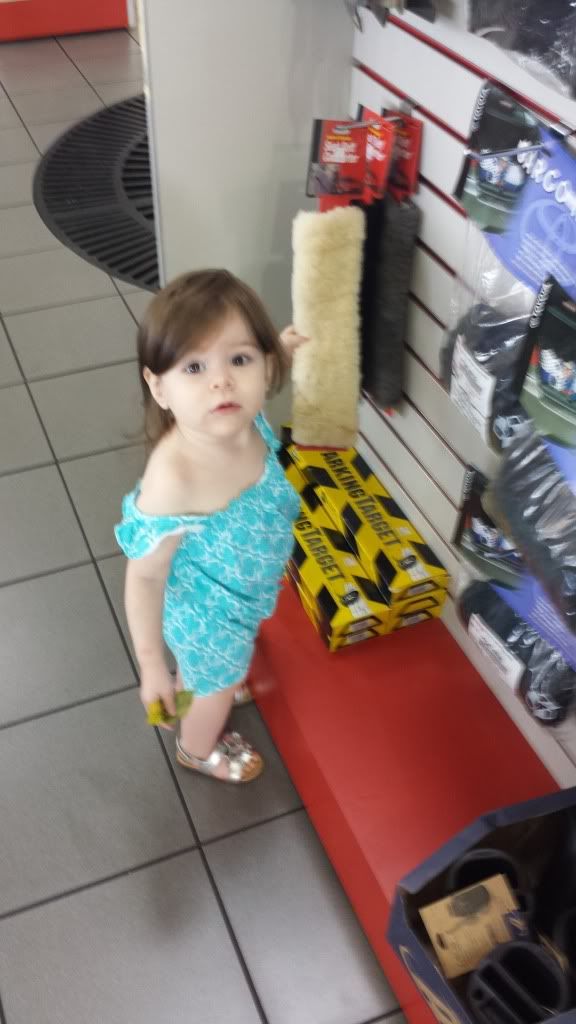 Checking out car accessories.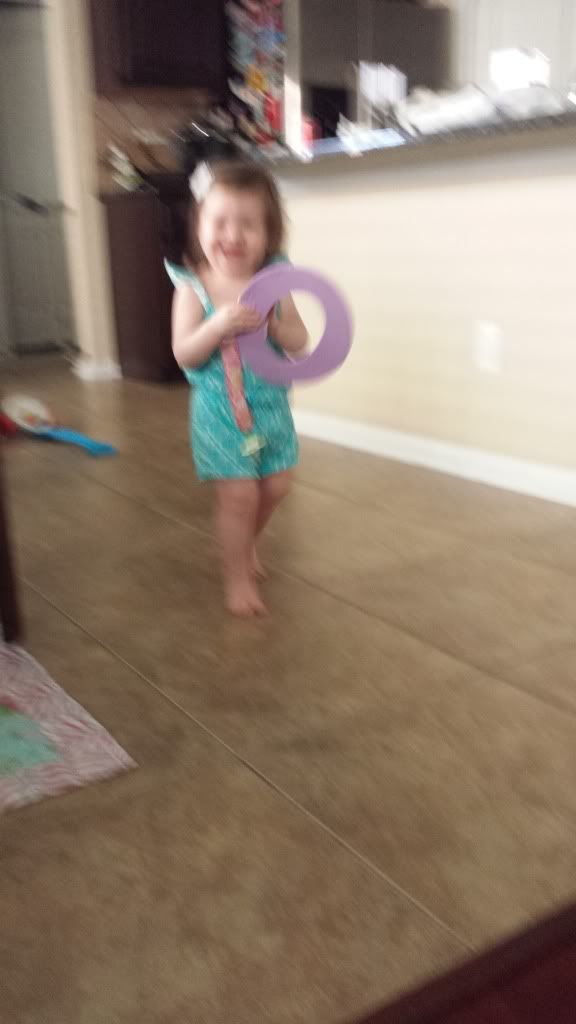 My little blur carrying around the letter 'O' from her alphabet mat.
My three favorites having a moment.