Today was rainy and dreary. I could hear the rain early this morning before I woke up and it sprinkled throughout the day. I decided the weather called for potato soup so I made some from scratch while Zoe was eating her lunch.
My husband took the day off from work so he watched Zoe while I went to pick up a few things from Kroger. I am so glad I went on my own because it was super crowded. There was even a long line at Starbucks. The barista made my drink and when she called out the name I thought I heard her say light mocha frappuccino but I gave her the benefit of the doubt. I tasted it and it was disgusting. It had a really runny consistency, it was chalky and tasted like it was loaded with artificial sweeteners. Normally if my drink is wrong I drink it anyways but there was no way I could have finished this drink. So I asked her to make me a regular one. She told me I could have both the light and a new one since she messed it up but I told her I didn't want the light. That's how bad it was! I did a bit of research and the light version will only save you 90 calories. Totally not worth it in my opinion. TLDR: the light drinks are gross!
Nick and I played with Zoe when I got back. She must have been really hyped up because she never went down for her second nap. I took that opportunity to sit on the couch with her and watch cartoons. After I made dinner I decided to make chocolate chip cookies. The last time I made them they didn't turn out well and I vowed to only make my vegan version from then on. But I wanted to try the regular version on the chocolate chip bag. I made the dough balls really, really small and that did the trick. The dough was cooked all the way through and they didn't burn around the edges. I also lined the baking sheet with foil and used a new sheet for each batch. I ended up freezing half of the dough because I would have had about 100 cookies if I hadn't.
This is a signature Jessica move that I learned from my dad. Same leg and everything! I usually have my foot higher though- around my left knee. I don't think Zoe has seen me do it so it must be in our blood. :)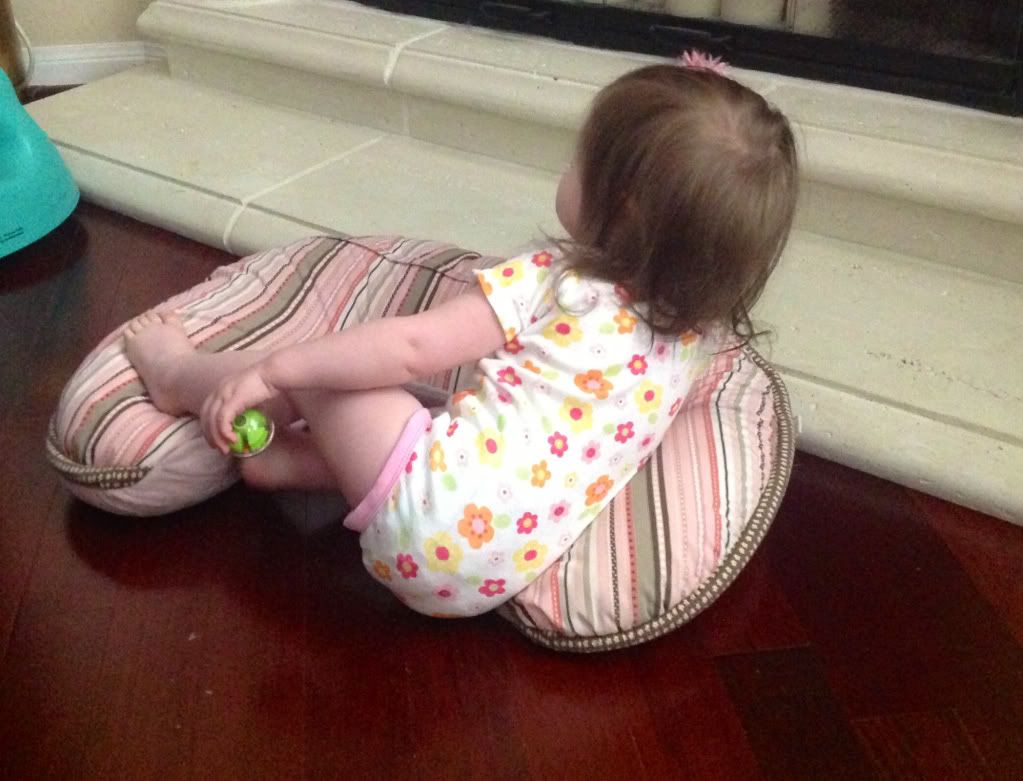 I forgot to add these to my last post. I left the Boppy out after Walker's visit and caught Zoe lounging on it on Sunday. I'm glad to see it's being used!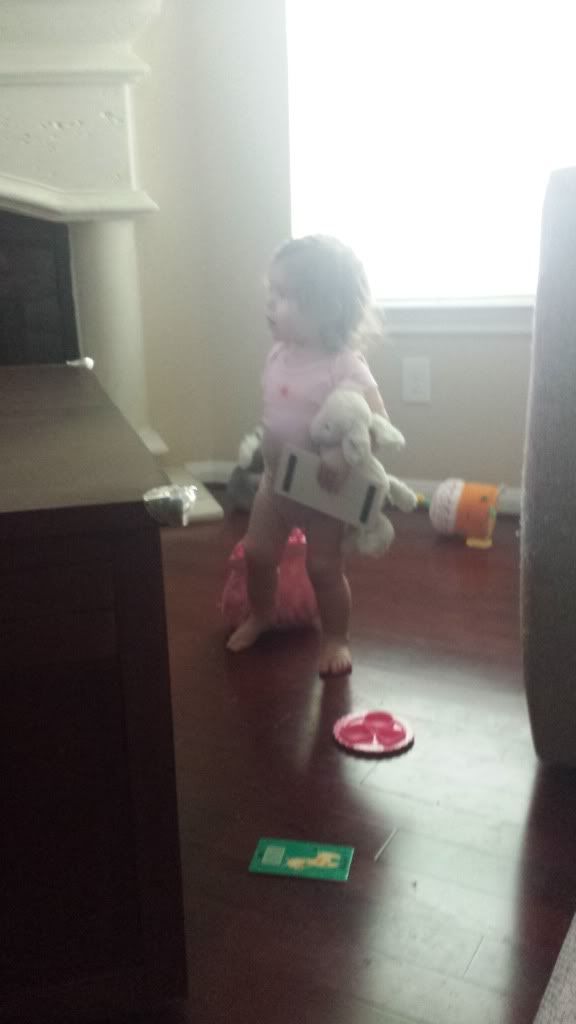 Ready to go- with her Lamby and purse.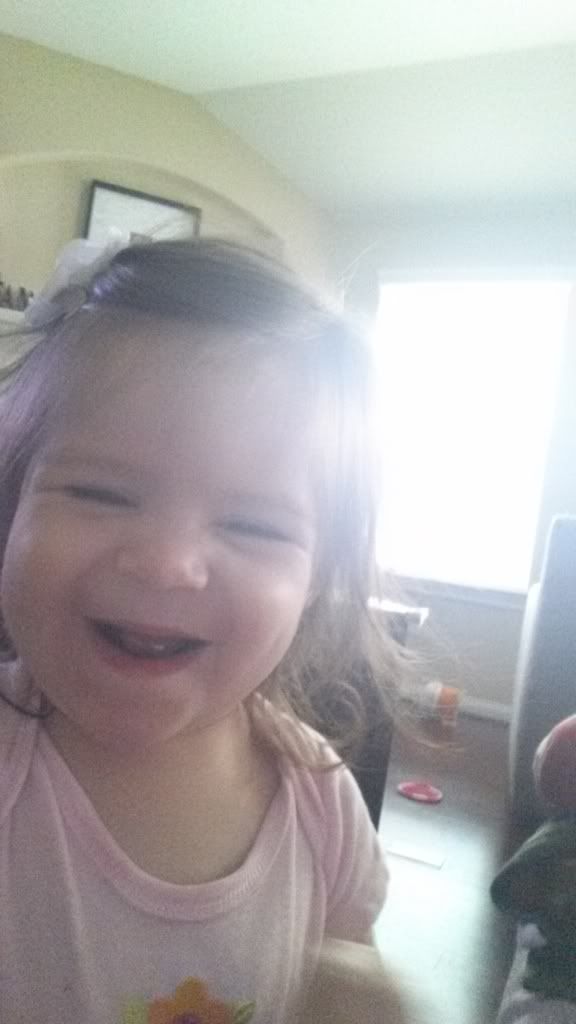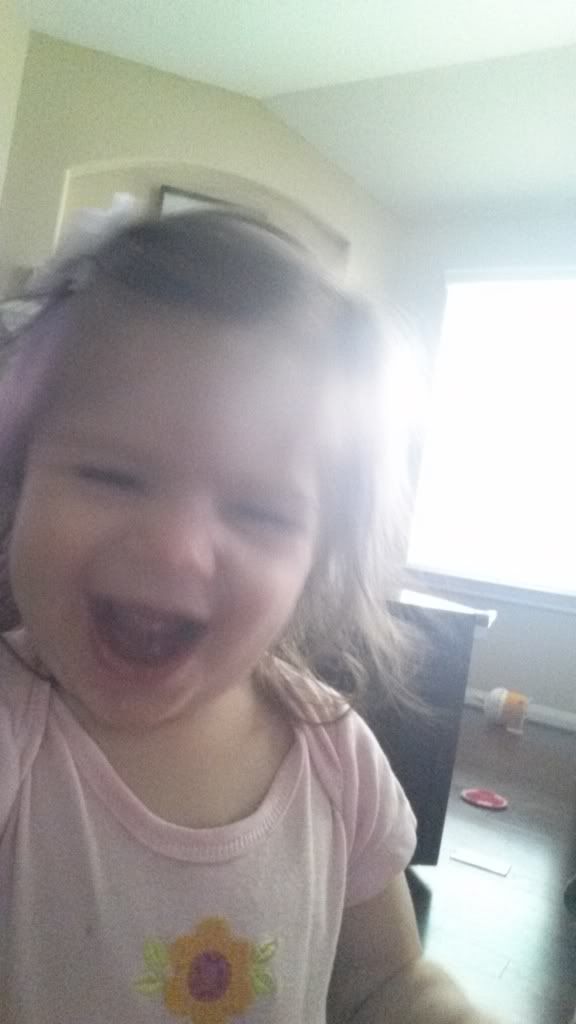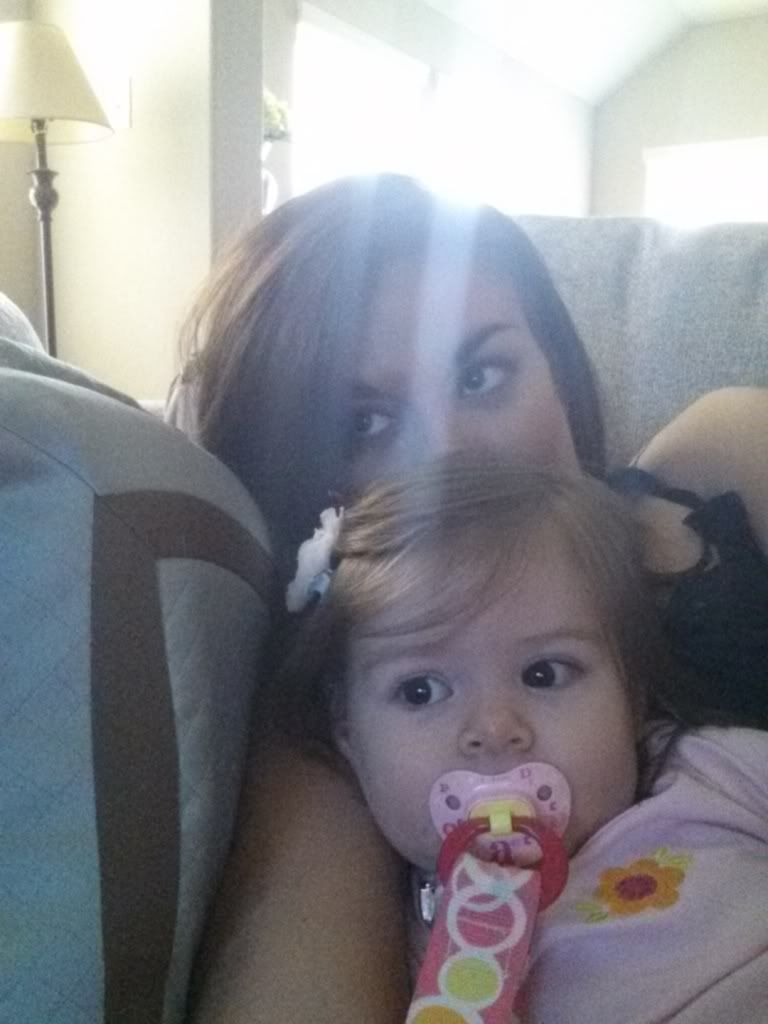 Cuddling instead of taking her second nap.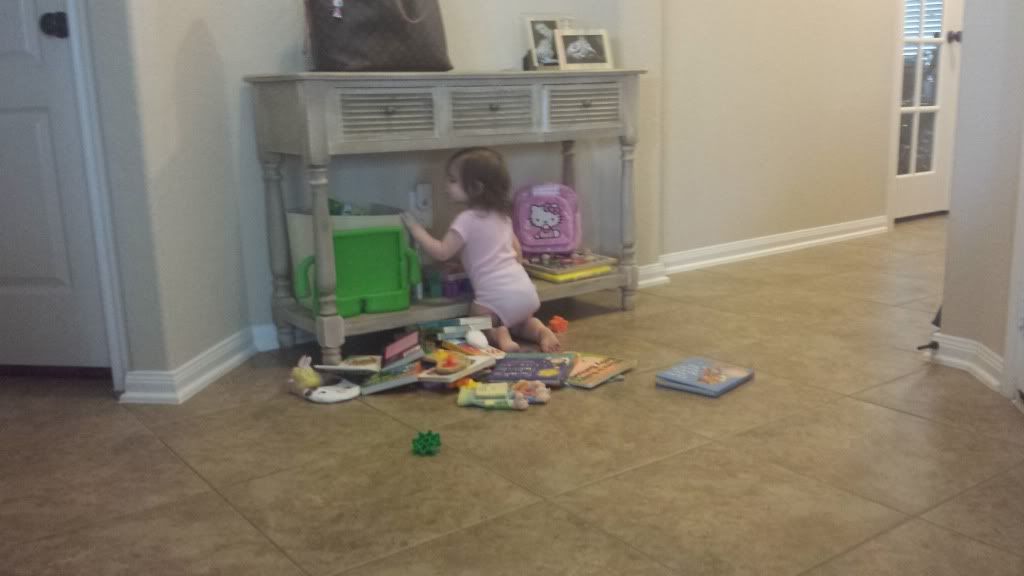 Going through all her toys on the shelf.