Today Zoe woke up at her regular time (yay!) so she was back on schedule today. We ate breakfast together then I worked on blog posts I should have put up yesterday. After we had lunch (the last of my mom's King Ranch Chicken) we headed to Sprout's for our groceries this week. I intended to go yesterday after Target but Zoe was already getting sleepy in the car and we just went home. I also really wanted to get organic gummy vitamins and organic hot dogs for Thursday. The last time I went to Sprout's it was pretty busy so I didn't get to check everything out. This time it was practically dead. I was able to find organic sandwich bread, hot dog buns, cheese, green beans, popcorn kernels, ground turkey, hot dogs, and the gummy vitamins! Those things listed above are the hardest things to find at conventional grocery stores and I usually end up going to more than one to get it all. I also found the Newman's Own Organics cinnamon mints that I mentioned in my
June 2013 Favorites
post.
When Nick came home we all had dinner and hung out. Zoe's new favorite thing is climbing onto the couch next to me and then playing with the blinds. She usually grabs on me or my clothes but tonight she was doing it all on her own. She played hard all night, climbing and talking until she sat with Nick and watched an episode of Bubble Guppies. All in all we had a great day!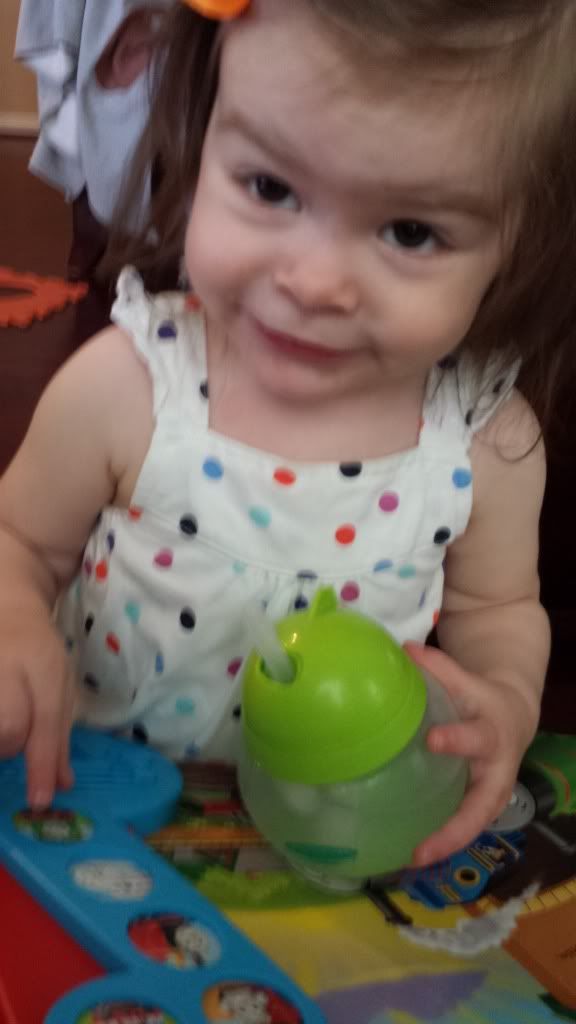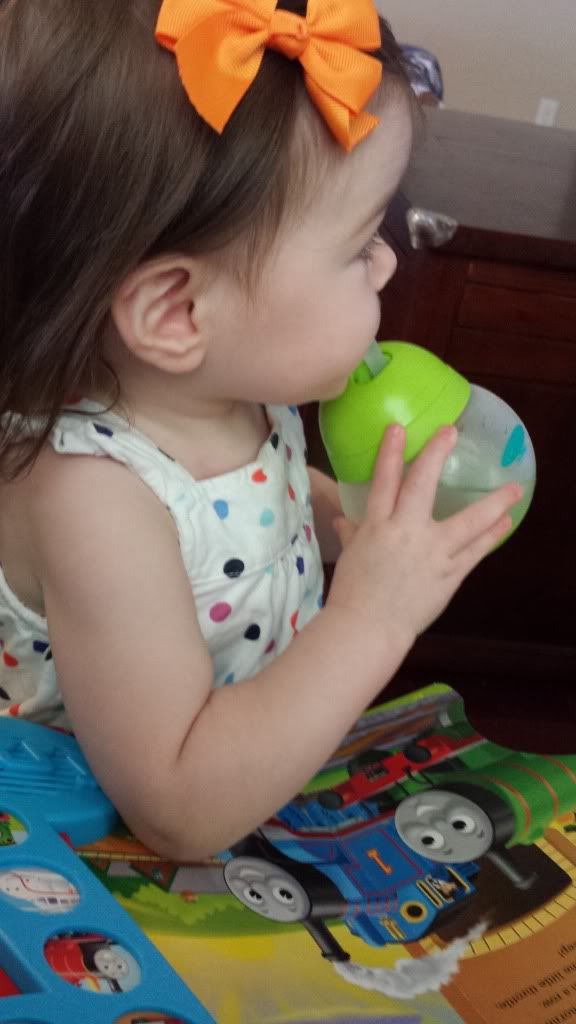 Reading her Thomas the Train book and drinking ice water.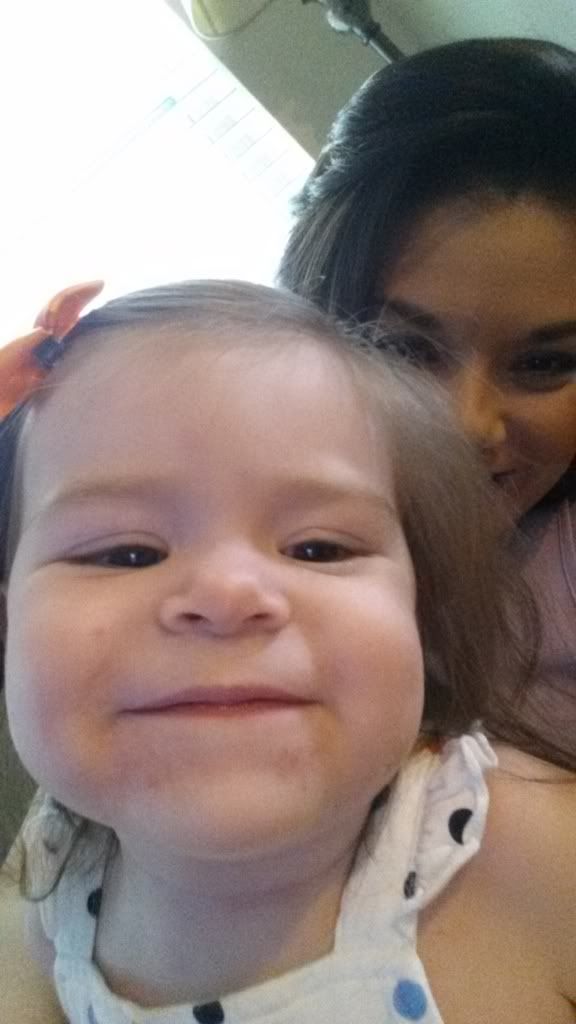 Zoe styling my hair.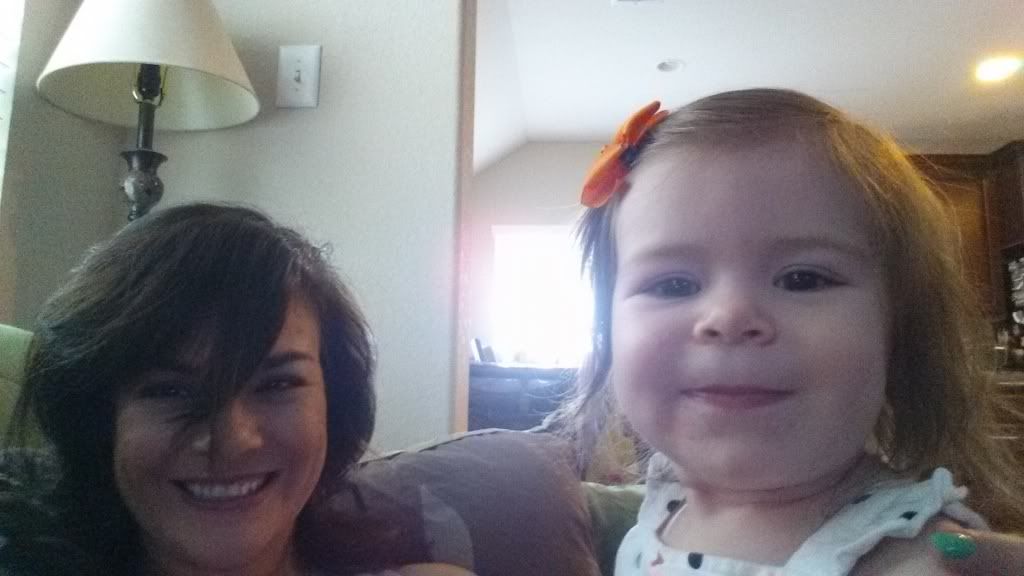 My hair after Zoe styled it. She looks pleased with her work.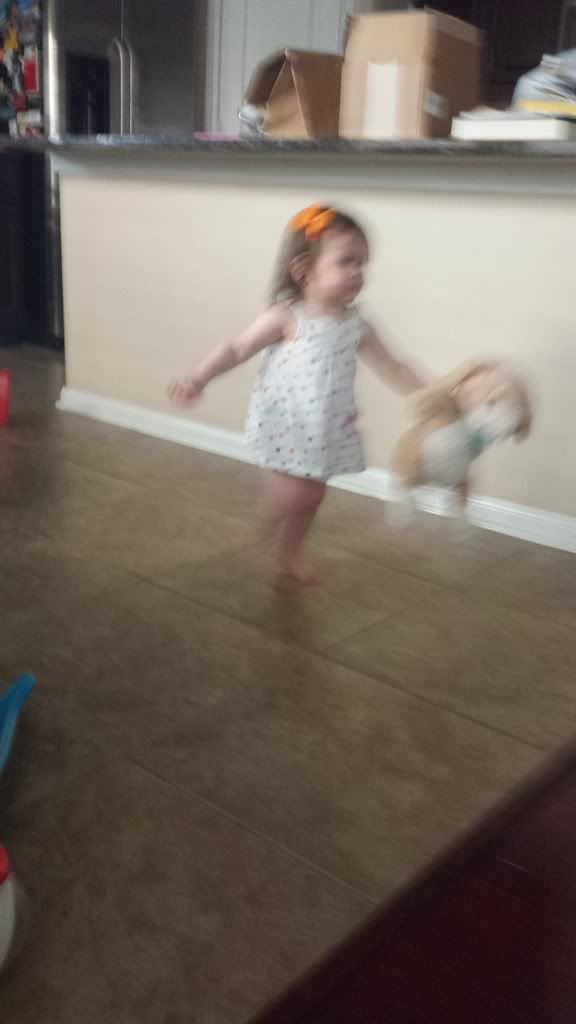 The Flash aka Zoe.