After Zoe and I had lunch today we went to Walmart to try to find a water table. I looked online and Target and Learning Express were both out of stock so Walmart was my last option. I really don't like going there but I am still Toys R Us free and I intend to be forever. I thought about getting Zoe a water table at the beginning of summer but we were out of town, then we were both sick, and then Zoe went through a phase where she was NOT into water at all. She would scream during baths, a shower I took with her, and she wouldn't even go near the giant inflatable kiddie pool. Luckily, my mom got her to like baths again and she has been great with water ever since. I got the last water table at Wal-Mart! The box was a little banged up but all the parts were there and intact. I also got the last Bubble Guppies toy along with some other little toys to add to it. Zoe loves that show (mostly the theme song and the songs they sing throughout) and when I saw the toy played music I knew I had to get it for her.
Next we stopped by Ulta. I was happy to see that it was not crowded. I had my list on my phone so I made my way through the store and found all but one thing- the main thing I went there for! I got the Anastasia Brow Wiz, Eos lip sphere in Lemon Drop, a beauty blender, Maybelline Color Whisper in Bare to be Bold, three Real Techniques brushes (foundation, flat, and finishing), Revlon Colorstay quad in Brazen, Nyx HD Cream Concealer in yellow, and Oscar Blandi Pronto Dry Shampoo Spray. I went in for Oscar Blandi Dry Shampoo Powder but they were out so I picked up the small spray. I sprayed a bit on my hand and I loved the texture and it was clear so that was a big plus. The powder is white so I really have to work at blending it into my dark hair. I will be using it tomorrow (on my third day hair- like I have time to wash, dry, and style my long, thick hair on a daily basis!) so I can give my initial thoughts on it. I am really excited to try everything because they have all been highly recommended by various blogs I read or YouTube channels I subscribe to.
After Zoe's afternoon nap I made her dinner and prepped dinner for Nick and I to eat later. After she had her dinner we headed to the driveway to play with the water table. We also both enjoyed a Push-Up! I think Zoe would have played with the water table all night if I let her but soon after Nick got home we went in to have dinner. Whoever invented those things is a genius. I wasn't sure how interested she would be in it but she really took to it. After dinner Nick went to the gym. Zoe played with her new Bubble Guppies toy and was loving the music on a rerun of the BET Awards.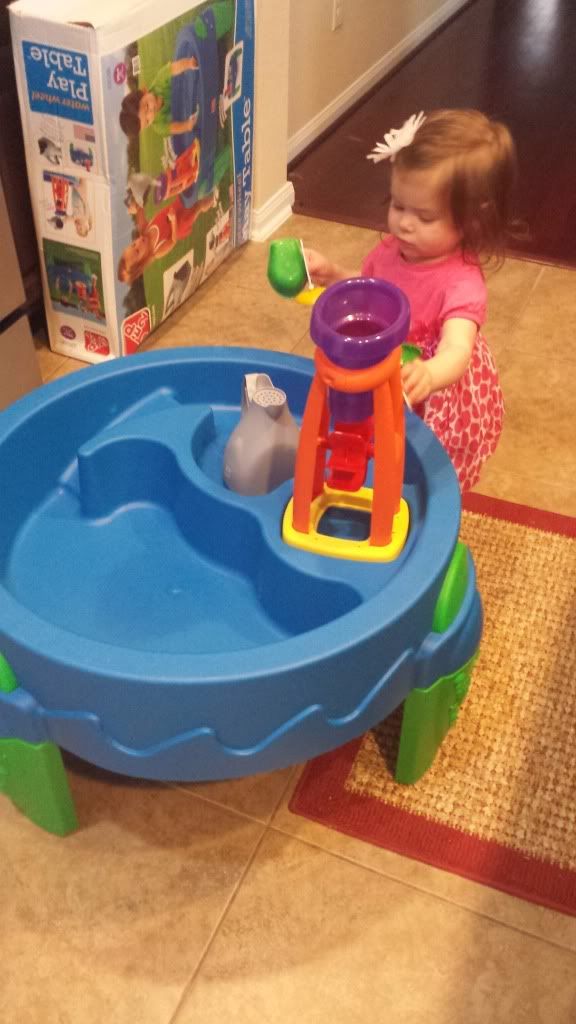 Loving her water table before I even put water in it!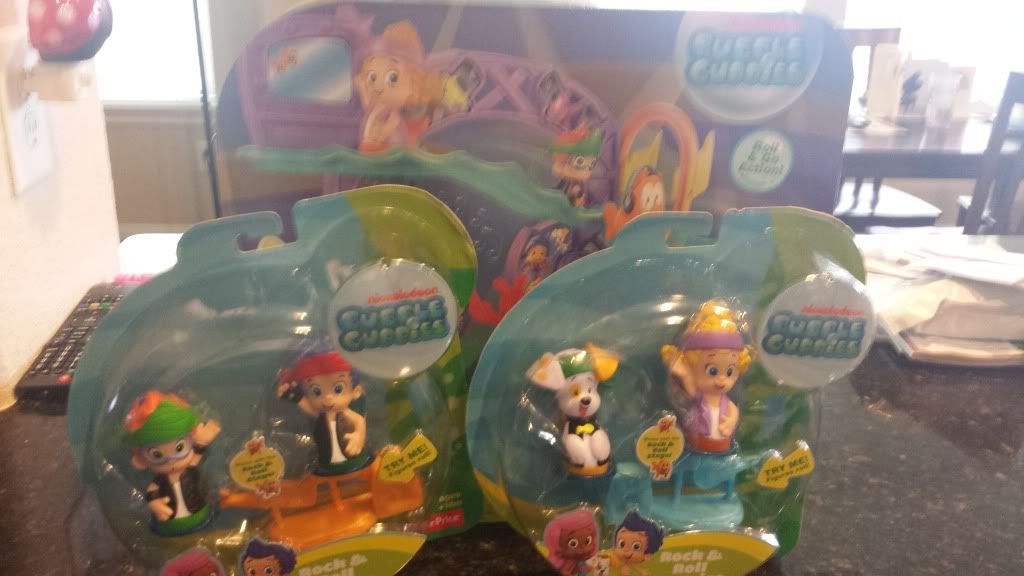 I also got the last Bubble Guppies toy they had at Walmart.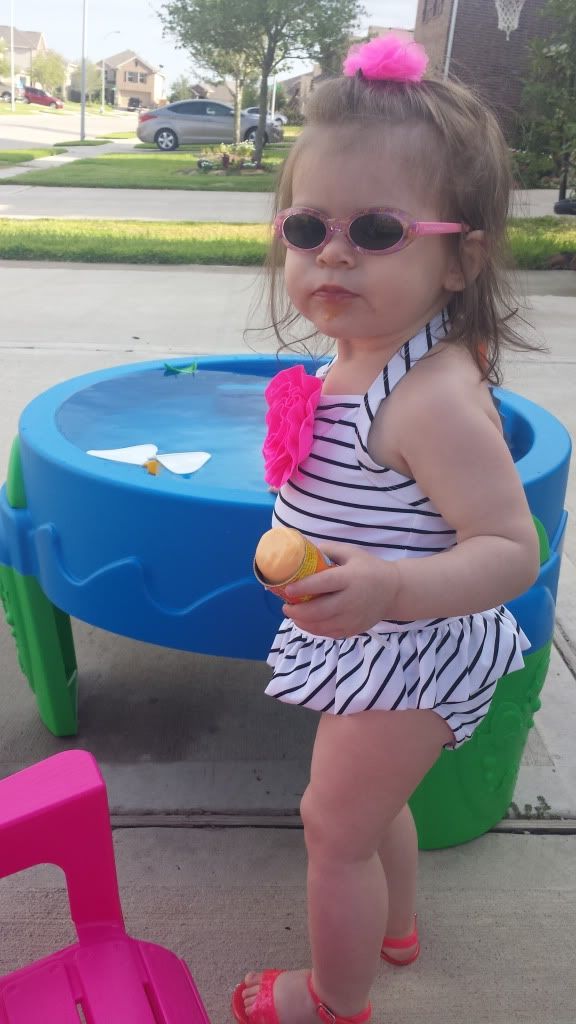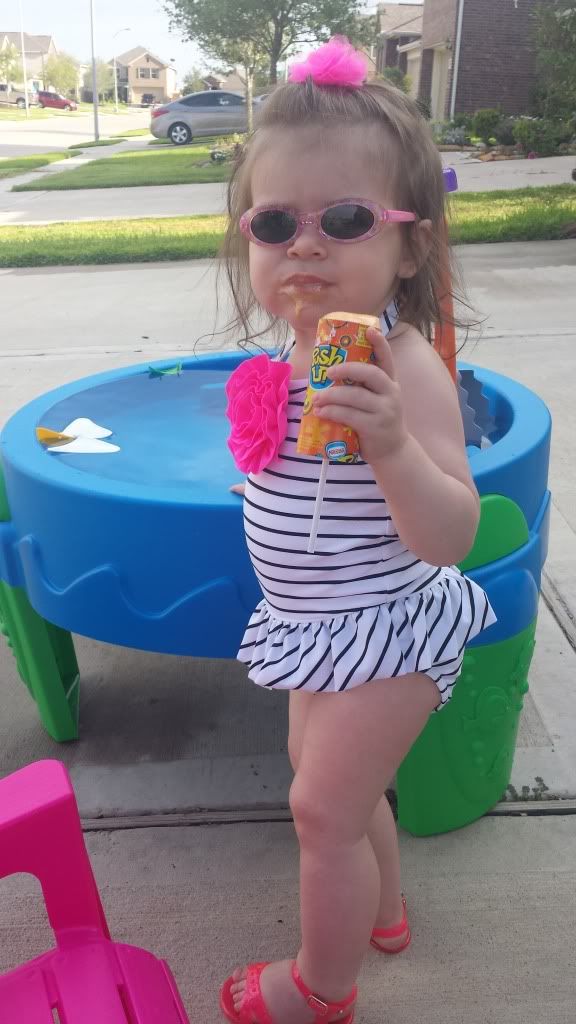 Enjoying her Push-Up before she grabbed a fistful and dunked the rest in the water.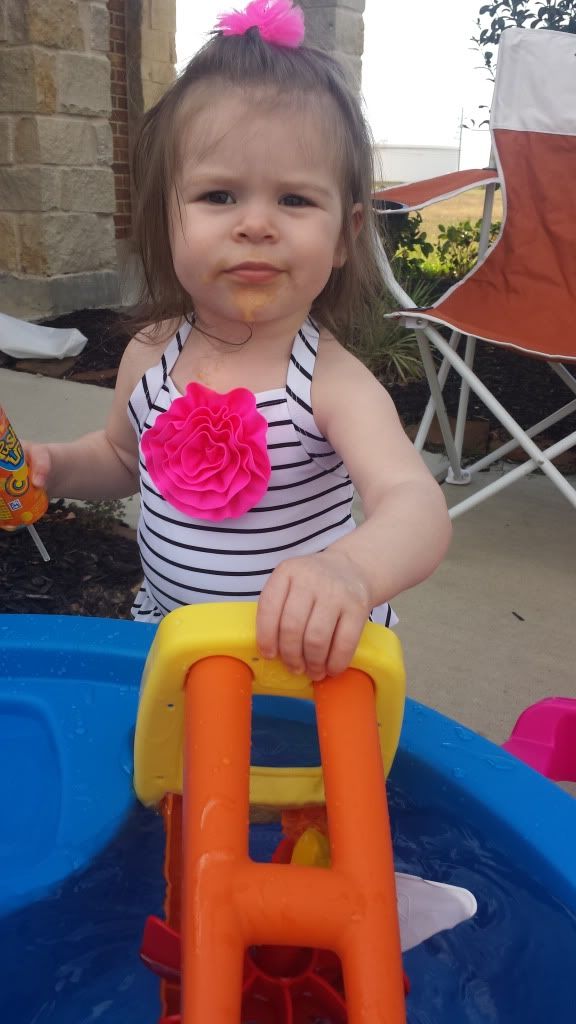 Dismantling the water table.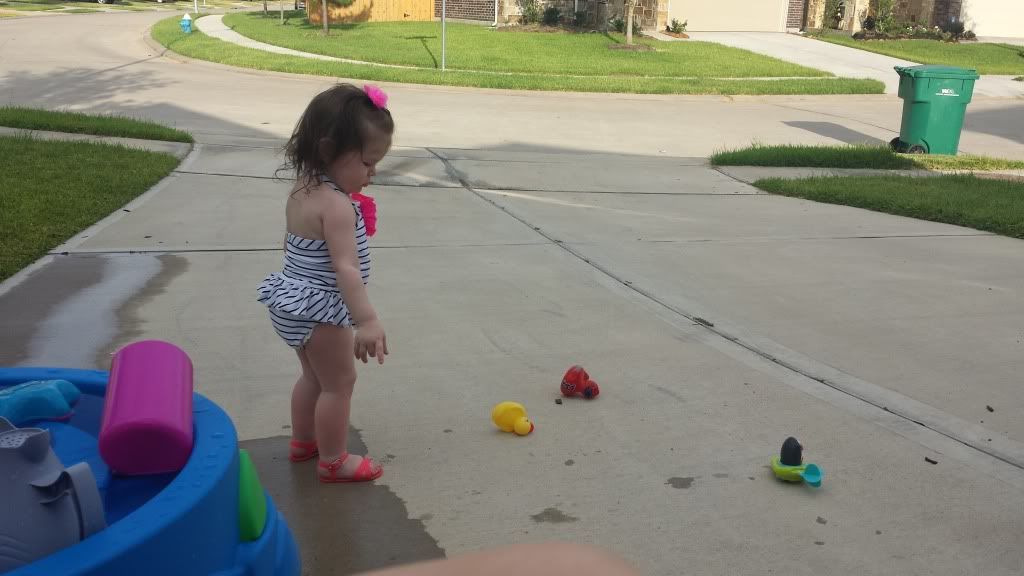 Taking out each toy one by one.